Star Athletes: Some of PVHS' Best Athletes' Future Destinations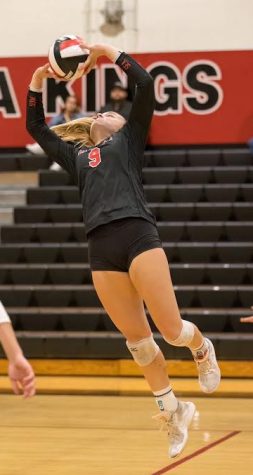 Senior Tatum Lane committed to playing division one volleyball at the University of San Diego this past June. Lane knew she wanted to play volleyball in college after watching her sister play at UCLA and seeing the high intensity environment of college volleyball. 
Lane began playing when she was only eight years old and it was one of three sports she played at the time. She had been familiar with the sport since her sister also played at the time and her mom had played in college.
"What really drew me to USD was the amazing coaching staff and team," Lane said.
"They have really spent so much time creating a family dynamic that is so rare and I knew that that was what I wanted to be a part of."
Another aspect that drew Lane to USD was its location because she knew she wanted to stay in California.
Lane's recruitment process started when she could talk to coaches the summer after her sophomore year.
"It was my first time being able to talk to coaches on the phone and schedule visits, and it took just under a year to find the perfect place for me," Lane said.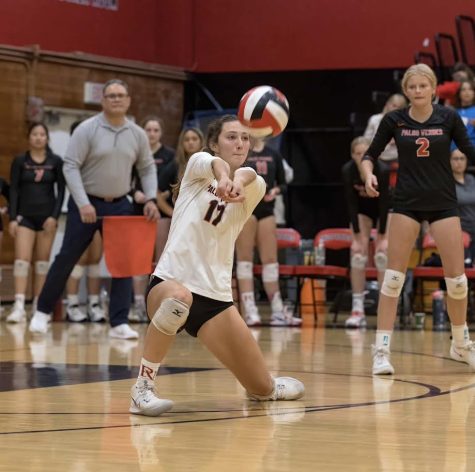 Senior Meg Walsh committed to playing division one volleyball at Texas Christian University in April of 2022. 
She had originally played both soccer and basketball, but they were played during the same season so she had to make a decision between the two. 
"I stopped playing soccer and then tried out for the volleyball team at PVIS because it was a different season which meant I could play both basketball and volleyball," Walsh said.
Walsh decided she wanted to play volleyball in college during the COVID lockdown. 
"When everything got shut down my volleyball season also stopped for a while," Walsh said. 
"Those months without volleyball showed me how much I love playing and that I want to continue [to play] at the college level."
Walsh decided TCU was the perfect fit for her for many reasons such as the people, location and campus.
The recruiting process itself was definitely stressful at times, but it was so worth it and I'm very grateful that I was able to commit to TCU," Walsh said.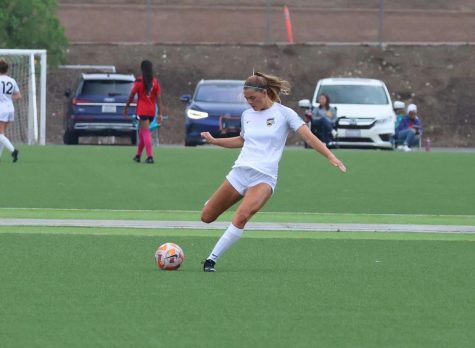 Senior Ella Freebury committed to playing division one soccer at the University of Houston in May of 2022. 
"I started playing soccer when I was three years old, [but] It wasn't until around fifth grade when my love for soccer started," Freebury said. 
"Ever since then, I've been completely obsessed and fully invested in the sport."
Freebury had a dream to play in college when she was young, but the dream became reality last year. 
"My club team attended a college showcase in Nashville about a year ago," Freebury said. 
"At my first game, there were 70 different colleges on the sidelines watching our game. After the showcase, all of the emails from different schools that were interested came through."
Freebury at first had a tough time deciding what school to attend, but a visit made it particularly easy.
"I was not really sure what I wanted, and I was talking to all different kinds of schools," Freebury said.
Then, I eventually went on a visit to the school and fell in love with the town, athletic facilities, and the team's style of play," Freebury said.