Sara Liu, Writer
October 22, 2018
Instagram has captured the attention of over a billion monthly users, not only feeding personal images but also creating a viable platform for mass advertising.   Their...
The Swamp Drowning in its Own Mess
October 22, 2018
We are in the midst of the sixth mass extinction event on Earth. The global climate has been drastically changed due to human-induced...
October 22, 2018
In our modern society, access to resources such as food and utilities have become much easier to attain. It's commonplace...
Amanda Houtz, Staff writer
December 3, 2017
Día de los Muertos, or Day of the Dead, is a Latin American tradition, and is dedicated to the gathering of family and friends to remember those who have passed. It is...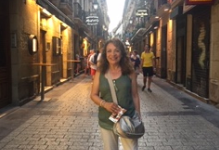 Photographer Travels Across the Globe
October 22, 2018
This summer, PVHS Senior Caroline Turnbull attended the National Geographic Student Expeditions Camp in Australia from the end of June to mid-July for 20 days. When she heard about this camp from her...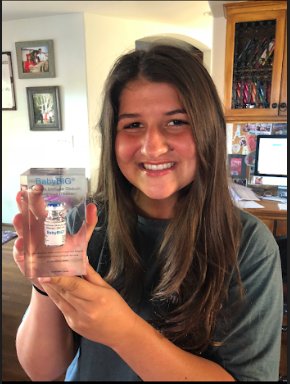 A Sea King's Search for Strength
October 22, 2018
As PVHS senior Tally Gonzales began tackling her college essays this past summer, something she was prompted to ponder time and time again was a facet of her identity that was unique to her. While...
Teachers Expand Student Education by Giving Them the Opportunity to Travel
October 22, 2018
Teachers are approaching education in a different way by giving their students a worldly experience. Instead of teaching the traditional way, teachers want to explore the outside world with their students...
What are you most excited for school?
Classes (44%, 11 Votes)
Friends (24%, 6 Votes)
Game Day (16%, 4 Votes)
Sports (12%, 3 Votes)
Teachers (4%, 1 Votes)
Total Voters: 23

Loading ...