California Dreamin' at Winter Formal 2020
January 28, 2020
Sea Kings headed to Hollywood for Winter Formal at Madame Tussauds. From seeing the world-famous wax figures to breaking it down on the dance floor and getting their hands cast in wax, attendees left feeling like they were California Dreamin'.
Tyner's Top 10 of the year (by The Point)
May 22, 2019
1. Mindfulness Center  This year PV High took another step into helping the mental health of their students by creating a Mindfulness class on campus. Taught by Tammy Sheridan and Jill Moeller, the class aims to spread wellness and teach students how to reduce stress. The Mindfulness classroom is not like any other classroom on campus. Dimmed...
Turner Helton, Reporter
October 23, 2019
Everyone's favorite webslinger, Spider-Man is coming back to future Marvel films because of the recent contract agreement between Sony and Marvel Studios. I am ecstatic...
A PVHS Halloween: Striking a Balance Between Trick and Treat
October 23, 2019
Let's just say this: PVHS' legacy with Halloween is one full of chaos, controversy, or fun - it all depends on who you...
October 23, 2019
Are There Issues Associated With Shows Being Overly Graphic? Suicide, drug abuse, violence, sexual imagery: these are just...
May 2, 2019
Sea Kings discuss their identities. Students interviewed range from freshmen to seniors, students to teachers, and fashionistas to programmers. FASHIONISTA Grace Borden,...
April 7, 2019
April 7, 2019
April 7, 2019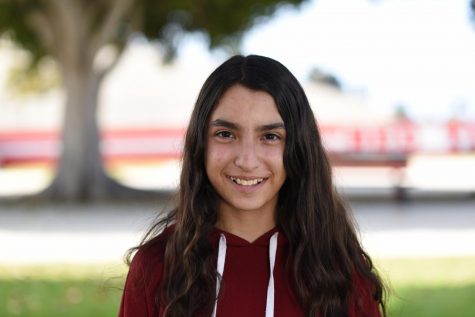 Sierra Namravi
Reporter
While everyone was getting ready for the barbecue meals and the firework show yet to come, Sierra was being brought to this world. Born on July 4th, 2005 at a hospital in Glendale. She has two dogs and...
PVHS Teacher Wins Seat on City Council
December 11, 2019
"It's a beautiful place to live. It's a beautiful place to raise kids and I don't want to see it change." That's what Spanish teacher, Barbara Ferraro, said when asked about what made her...
December 11, 2019
Last night on December 10, Jazz Bands 1 and 2, as well as the PVIS Jazz Ensemble, performed in their annual winter concert.  The PVIS Jazz Ensemble opened with jazz classics including "Freddie Freeloader,"...
The Pink Tax: The Extra Cost of Being a Woman
December 11, 2019
Products such as shampoo, razors, and deodorants are considered necessities. But most people don't realize these necessities can actually vary greatly with price depending on their gender.  Walk into...