Tyner's Top 10 of the year (by The Point)
May 22, 2019
1. Mindfulness Center  This year PV High took another step into helping the mental health of their students by creating a Mindfulness class on campus. Taught by Tammy Sheridan and Jill Moeller, the class aims to spread wellness and teach students how to reduce stress. The Mindfulness classroom is not like any other classroom on campus. Dimmed...
Leaving Ignorance Behind, Moving Tolerance Forward
Seren Cho and Jamie Doo
May 22, 2019
We've been through this before. The past few years, we've gone through similar incidents. A student does something offensive, it goes around school, and then we move on. We forget. And, it'll happen again.This year's racist promposal caused more controversy than any other incident in previous years.  The controversy made national...
Turner Helton, Reporter
October 23, 2019
Everyone's favorite webslinger, Spider-Man is coming back to future Marvel films because of the recent contract agreement between Sony and Marvel Studios. I am ecstatic...
A PVHS Halloween: Striking a Balance Between Trick and Treat
October 23, 2019
Let's just say this: PVHS' legacy with Halloween is one full of chaos, controversy, or fun - it all depends on who you...
October 23, 2019
Are There Issues Associated With Shows Being Overly Graphic? Suicide, drug abuse, violence, sexual imagery: these are just...
May 2, 2019
Sea Kings discuss their identities. Students interviewed range from freshmen to seniors, students to teachers, and fashionistas to programmers. FASHIONISTA Grace Borden,...
April 7, 2019
April 7, 2019
April 7, 2019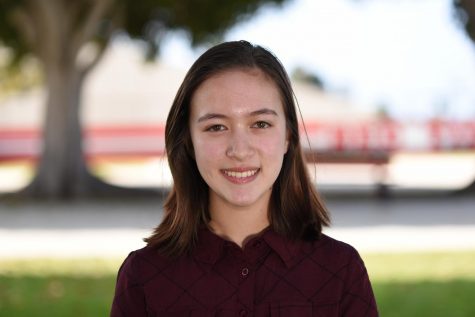 Kaylie Harley
Reporter
Kaylie Harley, a junior at PVHS, is a first-year writer on staff. She joined The Point because she loves writing, and wanted to know more about the newspaper process and how the paper functions. Kaylie...
A Spotlight on Multicultural Sea Kings
October 23, 2019
At first glance, senior Kelsey Sanchez may not seem multiracial, but her heritage reveals her diverse background. With a Japanese mom and a Hispanic and Native American dad, she feels she has a different...
Mentoring Youths, Creating News
October 23, 2019
Junior Sydney Lyle rushes to 7th Street Elementary after a day of classes, buzzes herself into the office, and signs in. She then heads over to the computer lab where she is greeted by 30 elementary school...
Warren on Wheels: A commute to save the earth
October 23, 2019
Jim Warren has taught Physics at PVHS for fifteen years. He loves riding his bike to school on a daily basis and keeps it to the left side of his classroom desk.   "I once ran a stop sign" and...