Peninsula turns on the Lights
Sarah Liu and Claire Hardesty
October 23, 2019
Bureaucratic and legal blocks that once complicated Friday Night Lights football on the Peninsula were no match for the Panthers on Oct. 4. PVPHS held the first night game on the hill in 13 years.
The Panthers cruised their way to a 13-0 win over Leuzinger High School with the student spirit section, "The Zoo" out in full force.
The game marked a finish line to a year-long question of whether the Hill would ever see a night game.
While a cornerstone for high school sports around the country, Friday Night Lights has always been a point of contention for PVPUSD.
The very subject of lights has drawn the concerns of neighbors worried about noise, coupled with city rules and District hesitation.
PVPHS administration did their best in ensuring that the game would go off without a hitch.
The plan to have temporary lights, funded by the PVPHS Booster Club at no cost to the school district, earned the school board and the Lomita Sheriff's Department's support.
"It was fine for me," nearby resident of PVPHS Evelyn Engel said.
"I could hear the noise but [it] was over early. As long we do not end up having fights and everyone is safe, it is fine with me."
Questions from students arose regarding why PVHS was not allowed to have a night game. The idea for one has been proposed in the past, but was never approved.
"Our high school [PVHS] is located in Palos Verdes Estates while [PVPHS] sits in Rolling Hills Estates," Athletic Director Brian Shapiro said.
The city locations and regulations regarding lights are critical to the issues of having night games. Lighting of all types has been a source of conflict.
"These are different cities with different laws. There are laws against light pollution in Palos Verdes Estates, which is the reason there are not only no stoplights, there's not a single streetlight," Shapiro said.
While the game was seen as a success by the community, "we are not looking at trying to get permanent lights for our field," PVPHS Principal Dr. Brent Kuykendall wrote in an email. "However, we may look to have another one in the future."
It is still up in the air whether Friday Night Lights football will ever be a staple in the district.
"Our school district is supportive of the idea, when they understand that something is good for a school, they're willing to get behind it," Shapiro said.
About the Writers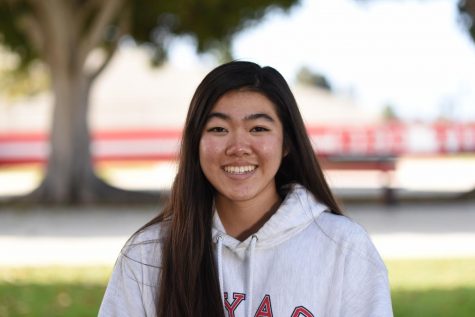 Sarah Liu, News Editor
Sarah Liu, the News section co-editor of The Point, began journalism when she was in 7th grade, starting as a Kid Reporter for Sports Illustrated Kids,...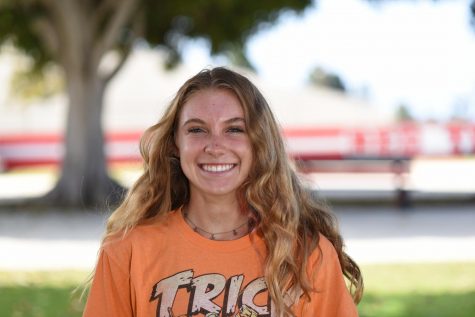 Claire Hardesty, Sports Editor
Claire Hardesty is a junior at Palos Verdes High School and she is the sports editor of this year's Point staff. She has participated in cross country...