King Of The Hill: PV-Pen Preview
Jake Brusick, Reporter
October 23, 2019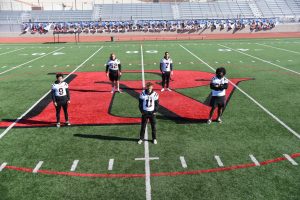 PV vs Pen is a rivalry unlike any other, in the sense that PV has not lost to the Panthers since 2008.
PV comes into this year's game with a record of 6-2 and are looking to win their 11th straight game against Pen. While Pen comes into this game with a record of 3-5.
Another win over Pen would mean keeping the winning streak alive. It would also give the Sea Kings their 8th straight Bay League title. This is a feat that is held highly with senior cornerback and running back, Jake Wilson.
"It has almost become a tradition at this point, especially my senior year, it would mean a lot," Wilson said.
Last year the Sea Kings beat Pen by a score of 28-0. PV will look to beat Pen in a similar fashion this year.
"Our coach is obviously going to put in a great game plan so the key will be to execute that and everything will take care of itself," Wilson said.
One of PV's key factors in last year's game was senior running back and linebacker Ryan Wilson. Wilson ran for 210 yards and 3 touchdowns in last years win while also racking up 3 tackles and 2 tackles for loss. Wilson, who leads the team in rushing this year will be a key factor for PV beating Pen for an 11th straight time.
Another key component to PV beating Pen will be Captain, wide receiver and safety, senior Julian Alessi. Alessi led the team in receiving yards with 956 yards last year. Alessi, who has battled injuries this year, will be a huge factor in this year's game if he is healthy.
Even though PV has won their last 11 games against Pen, that does not mean they are assured a win this time around. Rivalry games can lead to unpredictable outcomes, but the Sea Kings will look to continue this domination on Friday, November 1 at Peninsula.
About the Writer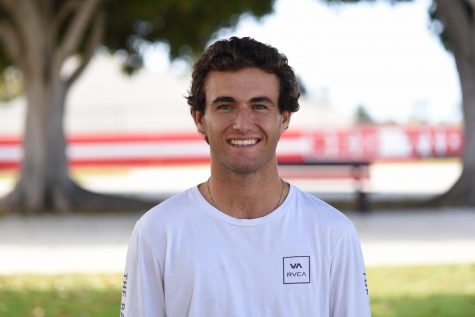 Jake Brusick, Reporter
Jake Brusick is an outgoing fellow that is a Senior here at PVHS. He plays baseball and enjoys listening to country music. This is his first year in The...