Will Teets Running Off to College
Claire Hardesty, Writer
May 22, 2019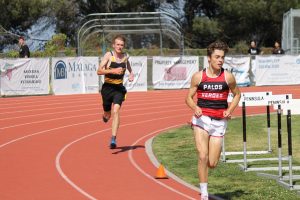 After running on the cross country and track teams all four years here at PVHS, Will Teets prepares to run his way to college at Wake Forest University. 
Teets has faced incredible adversity but fought through all of it and didn't stop until he crossed the finish line of his final race of his senior year at track CIF Finals. 
From running on the cross country and track teams, Teets has met some lifelong friends and made memories that are sure to last. 
From the start of his running career all the way to the end, Teets has been a respected member of the cross-country program.
This all-star track athlete has not only been running since freshman year, but since middle school.
"I started running in seventh grade because my friends forced me to join," Teets said.
Teets' high school running career started off on a high note as he competed at the state meet as a freshman. 
It was this experience and his whole freshman season that brought the idea of collegiate running to his mind.
"The idea of running in college popped into my mind after my first high school season, as I was a freshman on the varsity team," Teets said.
"After competing at the state meet as a freshman, I knew I could become really good at this," Teets said.
Along with discovering an incredible talent and passion for running, Teets has visited some incredible places and made life long memories through cross country and track.
"My favorite memories had to come from the first two travel trips we did as a team in Hawaii. Not only did we have an amazing time, aside from running, but we competed really well," Teets said.
Through Teets' four years of running for PVHS, he has encountered great success, but not without facing and overcoming obstacles. 
After dealing with an injury the summer before his junior year, Teets came back to have great junior and senior seasons.
"My greatest obstacle was my junior year season. I was injured the entire summer and trying to get back into shape was extremely hard," Teets said.
The boys' team in 2018 won the cross country CIF championship. This was an incredible achievement for the whole team.
"My greatest achievement was winning the CIF championship. It's great to finally see all my hard work and the tam's hard work pay off in such a major way," Teets said.
As Teets goes off to college, he looks forward to meeting new friends and getting college running gear. He says goodbye to his school and team of four years but looks on to a college experience at Wake Forest.
"I want to say thank you to my coaches for believing in me and pushing me through certain things I didn't think I could do myself. I have learned there are no limits as a human and hard work truly does pay off," he said.
About the Writer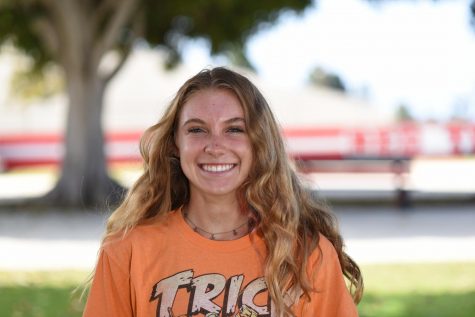 Claire Hardesty, Sports Editor
Claire Hardesty is a junior at Palos Verdes High School and she is the sports editor of this year's Point staff. She has participated in cross country...