Tyler Imbach Makes an Early Decision
Nikki Ringer, Reporter
May 2, 2019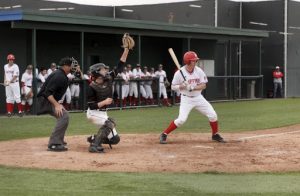 In early March 2019, junior Tyler Imbach received boys' athlete player of the week in the Daily Breeze. Along with that, Imbach got MVP for their team that won the El Segundo tournament. 
"I was shocked when I got the award and it was crazy even being nominated because I didn't really think about how well I did that week," said Imbach. 
When Imbach was six he started playing baseball and fell in love with it right away. 11 years later, Imbach is now committed to the University of San Francisco, where he will continue his baseball career.    Looking at the school, Imbach loved the coaching staff, the city, the camaraderie of the school, and the tradition of baseball they had in the program. 
"The school size was a big part of my decision because I do work better in smaller environments and USF has classes around 22 people on average," said Imbach. 
Even before the University of San Francisco was an option for Imbach, he made a list of 50 to 60 schools where he might want to play in the future. Emails were sent to all of them and plane tickets were booked for him to go to college ID camps. 
He traveled up to Fresno State, St. Mary's, USF, and LMU along with a few more.    
"On September 1st, the assistant coach of USF called and asked if I wanted to go on an official visit up there," said Imbach.  
Imbach has had a lot of memories made and lessons learned while playing throughout his career. Imbach will continue to learn lessons and make new memories as he continues his journey at USF. 
"I'm most excited to make a whole new group of friends and travel across the country playing the game I love," said Imbach.
About the Writer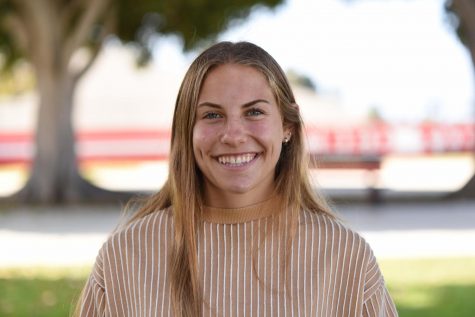 Nikki Ringer, Social Media Editor
Nikki is a senior this year and this is her second year on The Point. She plays on the soccer and lacrosse team. Nikki enjoys listening to country music...