Austin Mone Dives into History
Sarah Liu, Writer
May 2, 2019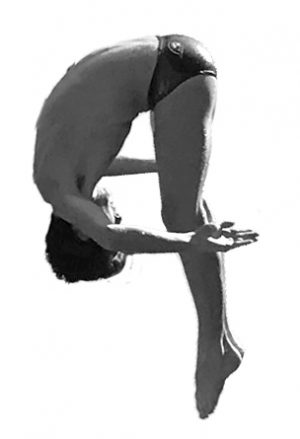 In Austin Mone's first year at Palos Verdes High School, he already has made an impact on the school's athletics program, becoming the first Sea King diver since the school's reopening. 
At his first high school meet at the Mission Viejo High School Invitational, he qualified to represent the school at CIF and also placed fifth. He recently competed at the Bonita High School Diving Invitational meet at Bonita High School, where he placed first in the boys' Springboard event with a final score of 482.85 points. 
For Mone, diving runs in the family. His uncle was a professional diver with Olympic aspirations but broke his back while diving, which ended his career. Although his uncle had undergone a severe injury, this did not concern Mone's family. 
Austin too began to pick up the sport, first at a program run by Northwestern University. Originally from New York, diving has remained a constant in his life as he moved to Chicago, and then eventually to the Palos Verdes Peninsula. 
He currently trains with the Trojan Dive Club at the University of Southern California, practicing five to six times a week for three hours at a time. The process of finding a club to train in California was relatively easy, as his family tried to find a club that was rigorous in sending divers to national competitions. 
"Austin demonstrates [his dedication to diving] in many ways, not only by committing to coming to diving practice almost every day after school but also pushing himself to perform his greatest and most difficult dives and later [compete] with others in national competitions that happen all around the US," said Trojan Dive Club teammate Maksymilian Sawoniewicz. 
Mone approached Patty Camp, the team manager of the swim team, asking about the possibility to bring diving to PVHS. 
When he went to his first high school meet at Mission Viejo, he was accompanied by Charles Kim, a PVHS swim coach; and his club diving coach, Ryan King. 
In addition to his impressive start for PVHS, he has also qualified for an abundance of high-level meets through his club team, competing at regional and national zone meets. 
However, he has been incredibly injury prone, breaking bones and straining muscles before national level meets. 
While Mone sees this as a setback, he also has used it as motivation to stay healthy and train harder to reach his goals and dive at the collegiate level. 
"This year I haven't broken a bone during this season," Mone said. "I'm hoping that I keep that up and that I can do well."
About the Writer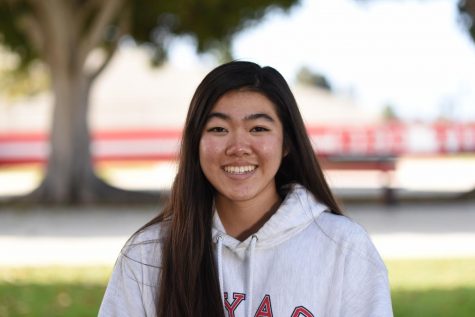 Sarah Liu, News Editor
Sarah Liu, the News section co-editor of The Point, began journalism when she was in 7th grade, starting as a Kid Reporter for Sports Illustrated Kids,...