Introducing the New 2023-2024 ASB Executive Board
Palos Verdes High School is excited to introduce its new ASB Executive Board for the upcoming 2023-2024 school year. The new board members, who were appointed without an election process due to the absence of other candidates, shared their thoughts on their new roles and what they hope to accomplish.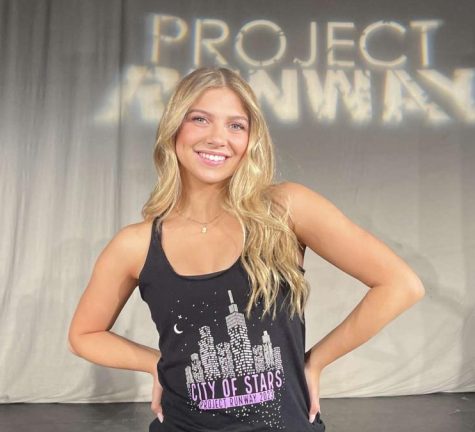 Current junior Mia Colaruotolo, the newly appointed ASB President, was inspired to get involved in ASB when she was a freshman during the pandemic, longing for the school spirit of high school to impact her life. She loved it instantly and has since made many memories and friendships, describing ASB as her second family. 
"So far in ASB, I have had an amazing experience," she shared. "I work hard in my commission, which is Spirit this year, and seeing the way people come and support the rallies I plan makes me feel like I am making a difference in the school." 
Colaruotolo's goal is to make everyone feel included and extra spirited this upcoming year, and she is excited to start this new journey. 
"I want attendance at everything we put on during the year and new ways to get involved," she emphasized. 
Colaruotolo's passion for the school and community extends beyond ASB, as she is also a part of Varsity Song and will be the President of Project Runway next year. 
Additionally, she is involved in Sea Queens and serves on the board for Heal the Bay. Colaruotolo expressed her love for giving back to the community and PVHS and hopes that she can encourage more people to love the school as much as she does throughout her presidency. "I want everyone's feedback so we can make it the best year yet!" she added.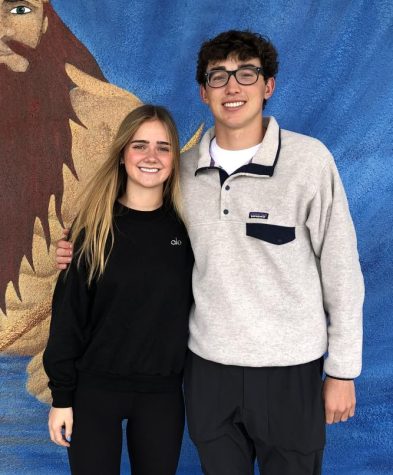 Juniors Katherine Gardner and Michael Decker are the new ASB Co-Vice Presidents. Gardner joined ASB during her sophomore year after an online freshman year. 
"I thought it would be a great way to get involved with the school and school spirit," Gardner said. 
She has excelled in her role as class president over the last two years. Her dedication and enthusiasm for the role allowed her to be successful in leading her class. Being a three-year member of ASB, Gardner hopes to get more people involved in supporting all of the different events, sports, and clubs at school. "Next year is going to be an amazing year," Gardner said. 
Similarly, Decker was inspired to join ASB to meet new people and create a better PV High for everyone. He has been involved with ASB for three years and is excited to continue his journey. His favorite ASB memory so far is this year's formal. 
Outside of ASB, Decker plays football and baseball, and he expressed his passion for increasing school spirit, saying, "Something that I'm passionate about that I hope I can bring to ASB is getting bigger crowds at all sporting events and uping PVHS spirit." He is eager to make the upcoming year a memorable one for all students by bringing more support and enthusiasm to school events.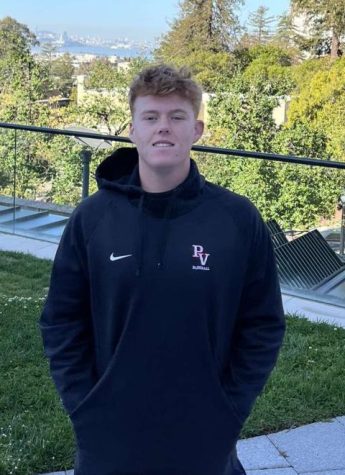 Danny Stender, the incoming ASB Treasurer, believes that he can make a difference at PVHS. He shared, "the thing that inspired me to get involved the most was that I know I can help make the school a better place." 
Stender has had a great experience in ASB so far, and his favorite memory was storming the football field after they beat Peninsula High. Stender hopes to bring the school spirit back to everyday school days, making them something to look forward to. 
"I am most excited about the football games for next year and class comps," Stender said.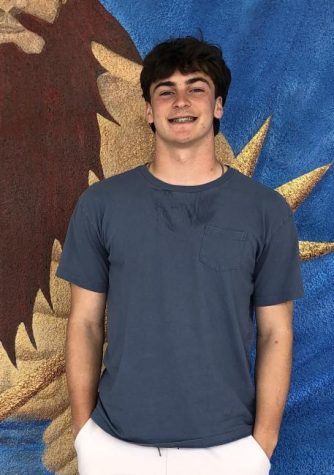 Junior Jacob Reis, the new ASB Secretary, was inspired by the activities that were already going on in the school that he wanted to help run and be a part of. 
"I'm hoping to directly bring new ideas into already existing activities that ASB runs," Reis said. 
Reis's favorite ASB memory was helping to set up and participating in the class comp. "When I think of next year, I think of another year to make the school more exciting for everyone," he said.
The ASB Executive Board is looking forward to a great year ahead and hopes to make PVHS an even more welcoming and spirited community.