Bye Trump, Biden is Back
What does the new Biden administration mean for America? See students' reflections on the recent election and opinions on the candidates
November 18, 2020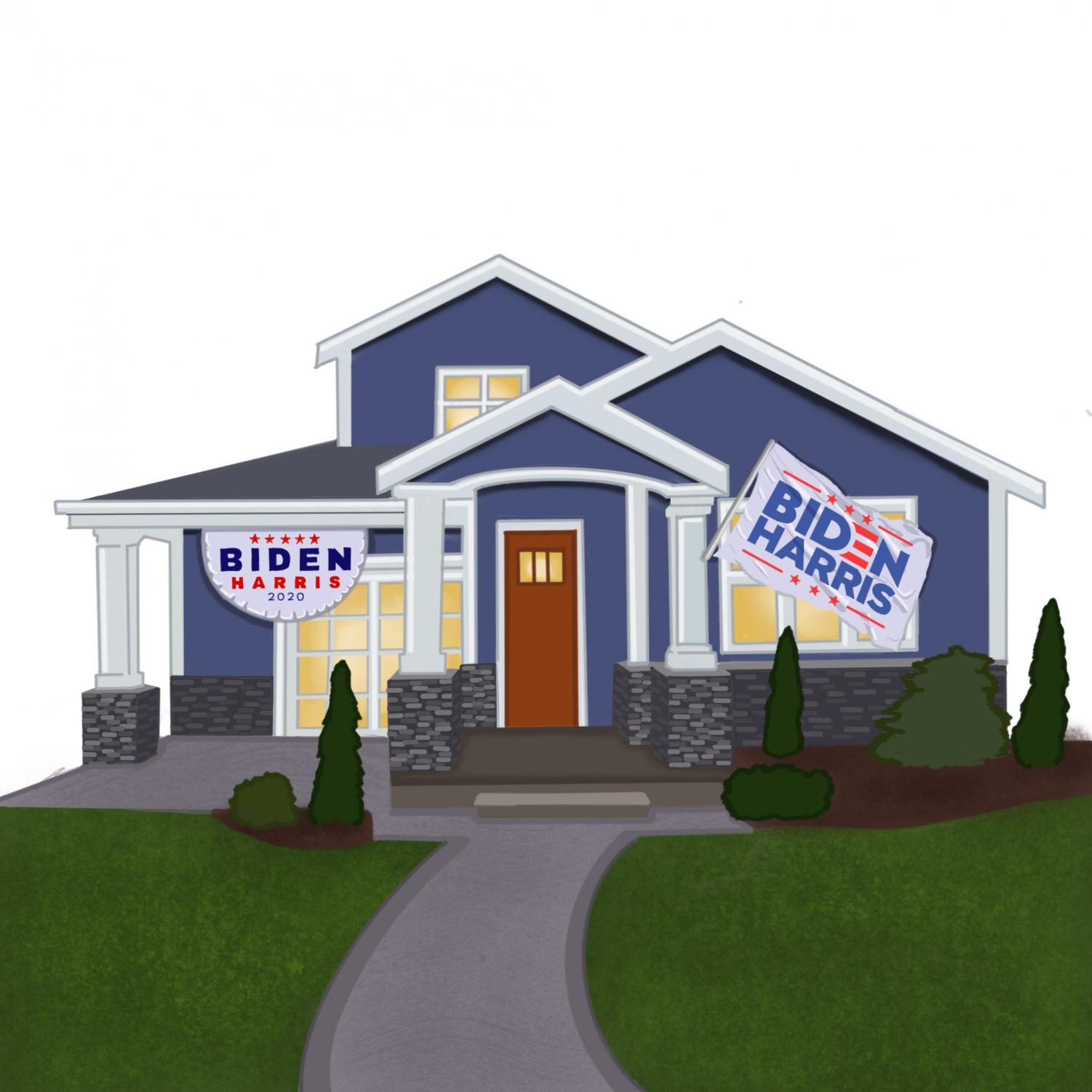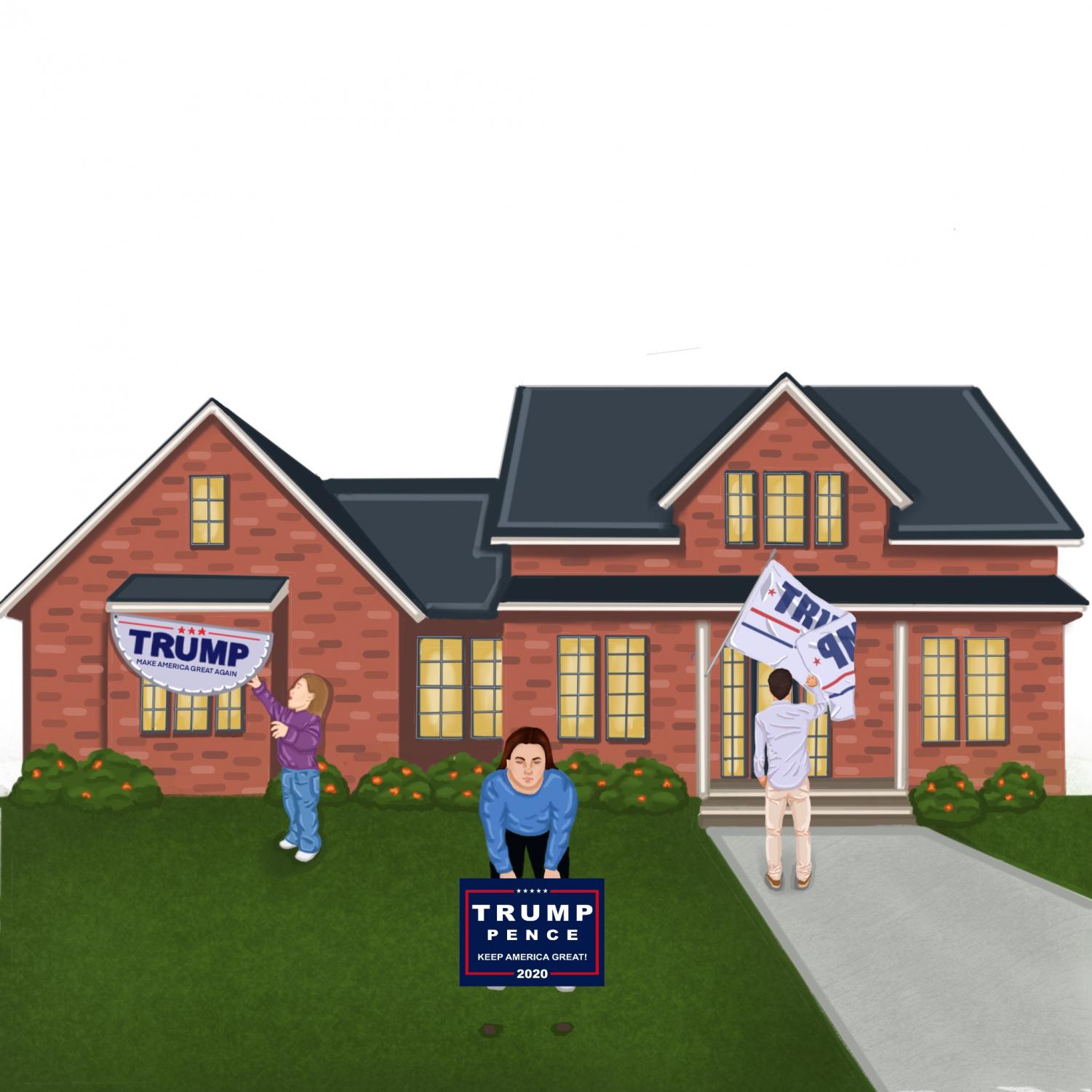 Build back better. 
That's President-Elect Joe Biden's plan for America. Build back better by tackling the COVID-19 pandemic, by rebuilding the economy, by investing in infrastructure and science and public health and schools. Build back better by restoring our nation to one that is united, not divided. Building back a country that is strong and healthy and secure and compassionate. Building back better by restoring the soul of our nation.
And it seems that soul, at least in part, was very much restored on Nov. 7 when major news outlets declared Joe Biden and his running mate, Sen. Kamala Harris (D-CA) the winner of the 2020 election. 
There was dancing, honking, singing, shouting, crying, laughing, smiling and banging on pots and pans as thousands took to the streets in major U.S. cities to cry out in joy and collectively release a sigh of relief after four years of, in their minds, near-chaos.
From a policy standpoint, Joe Biden's plan for America is nothing short of what we expect from a moderate Democrat in today's day and age. He's likely to bring about significant reforms and strong leadership while limiting the amount of firmly progressive ideas he follows to distance himself from frequent conservative punching bags like Rep. Alexandria Ocasio-Cortez (NY-14) or Sen. Bernie Sanders (I-VT). 
Already, Biden has promised a series of executive orders that he plans to sign on day one of his presidency. The first of these stems from Biden's firm commitment to combatting climate change. 
Biden plans to sign an executive order immediately upon his swearing in to rejoin the United States to the Paris Climate Accords which the U.S. formally exited under the Trump Administration on Nov. 4. 
His other first day signings will include an executive order to reverse President Donald Trump's "Muslim ban" which has banned immigration from many Muslim-majority countries since Jan. 28, 2017. 
He also plans to rejoin the World Health Organization (WHO) and reinstate protections for DREAMers, people brought to this country by their parents illegally as children.  
Biden plans to rejoin the international community and reaffirm American commitment to our allies. President Trump has repeatedly alienated leaders of foreign countries with good relations with the United States and embraced authoritarian adversaries like Russian President Vladimir Putin or North Korea's Kim Jong Un. 
The president-elect has already made several calls to foreign leaders in Europe promising that the United States will once again be a leader of globalism and trans-Atlantic cooperation.
Further down the line, Biden plans to take significant action against some of President Trump's other controversial policies. One of those is Biden's plan to repeal tax cuts given to corporations and the wealthy and replace it with higher taxes that will help fund some of his other plans, those of which include his plan to expand the Affordable Care Act (Obamacare) to provide individuals with a quality public option when it comes to healthcare. 
Because of current timelines, a Biden administration would likely oversee the bulk of COVID-19 vaccine distribution. 
This, on top of the expected rise in cases and deaths this winter, puts the start of the Biden presidency at a difficult time for Americans. 
To help address the COVID-19 pandemic, Biden plans to instate a national mask mandate citing scientific evidence that masks can significantly slow the spread of the virus. 
Additionally, Biden plans to invoke the Defense Production Act, which the Trump administration has been reluctant to use, to source vital PPE directly from the United States. 
Increased funding for vaccine and cure research, money for reliable and free rapid testing and economic stimulus and and unemployment benefits are expected as well. 
Beyond policy, Biden's victory comes at a tumultuous time. Not only is the pandemic ripping through the lives of every single American, but so is the increasing polarization of the country. 
Whether you agree with his policies or not, President Trump has been a divisive figure in America who's rhetoric has undoubtedly starkened the contrast between liberals and conservatives in our country.
A major job of the next president will be to reunite and heal a nation that has appeared at times in recent years to be on the verge of tearing itself apart. Restoring the soul of the nation doesn't stop with reversing the policies of President Trump. It goes beyond. 
President-elect Biden has already shown his ability to unite the country by choosing a history-making running mate. Vice President-Elect Harris is by all standards a moderate progressive. 
She was chosen not only for her extensive experience as California's Attorney General and junior senator, but also to give every individual in the U.S. regardless of political beliefs, a victory. 
Someone who will be setting the stage for generations of female presidents and vice presidents to come should be seen as a universal win for American democracy.
As we've seen in the last week, the transition process will be far from easy with President Trump refusing to accept the results of the election and proceeding to file frivolous lawsuits across the country. 
However, hopefully, as we transition into the Biden administration, so too will we transition into a time of cooler political temperatures and move on from the divisive nature of the past four years.