PVHS Star Athletes Take it to Next Level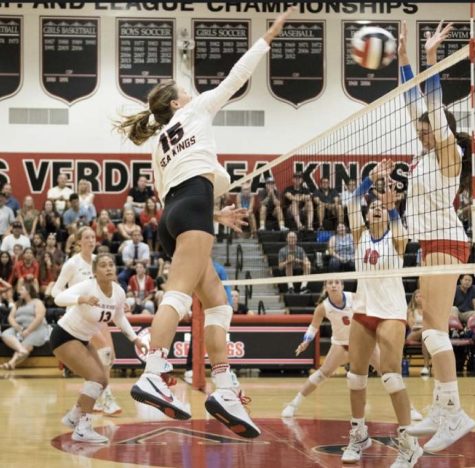 Senior Melanie Tilles has been playing volleyball since she was in seventh grade. 
Tilles decided that she wanted to play volleyball in college during her sophomore year of high school and began her recruiting journey around that time. 
She announced her commitment to Davidson College in May of this year. 
"I chose Davidson College because it had all of the best qualities I was looking for," Tilles said. 
"I wanted to play at the Division 1 level while also attending a school with the academic rigor I was looking for."
Although the commitment process was not easy, being committed has relieved some of the pressure of dealing with college applications. 
"Being committed has made the application process a lot less stressful because I went through the process of finding the right college for me last year," Tilles said.
 "Now, because I already know where I want to go I only have to complete one application."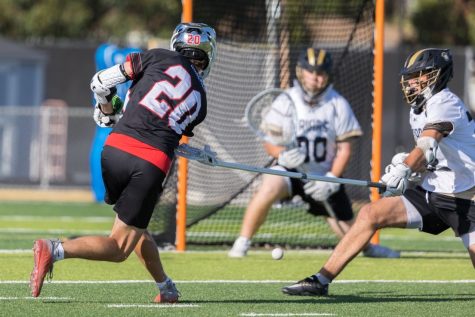 Senior Peter Kraemer has been playing lacrosse since he was in third grade. 
"I got into it because my dad used to play a little bit when he was younger," Kraemer said. "One of his friends sent me a mini set of lacrosse sticks and I joined a local team and immediately fell in love with it."
His decision to pursue lacrosse at the collegiate level was not a difficult one, but deciding where he wanted to continue his career was a much harder decision to make. 
"I knew I wanted to play in college at the beginning of my sophomore year," Kraemer said. "I had stopped playing as frequently during middle school and when high school started I fell back in love with it again [but] making my decision was a pretty hard one."
Kraemer ultimately decided to commit to Tufts University, located in Boston, Mass. 
"I fell in love with the city of Boston and loved the coaches and the guys on the team. I did come late to the process so my dream schools had most of the spots filled but I ultimately got on a team that is very good and I absolutely love," Kraemer said.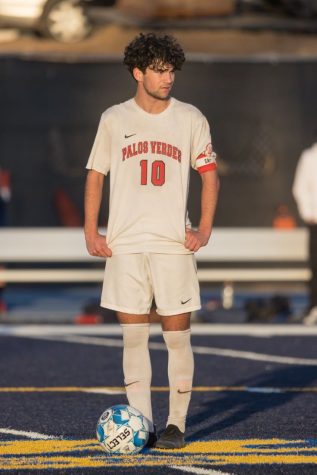 Senior Jack Flanagan committed to the University of Notre Dame to play soccer in December of 2021. Flanagan began playing soccer when he was five years old. 
"I joined an AYSO team and a club team called Exiles, but before that I was always playing with my siblings in the house or on the field," Flanagan said. 
Flanagan knew he wanted to play soccer in college from a young age. 
"I knew I wanted to play in college when I was young, watching my dad's college team, interacting with the players, going on the teams buses, and having team dinners," Flanagan said. 
"Since then I [have] wanted to be in an environment like that."
Although the commitment process is a very difficult one for a lot of people, Flanagan found it to be more exciting than difficult. "The commitment process was easier than I thought it would be and [easier] than what I've seen," Flanagan said. "I enjoyed the process a lot, it was amazing to learn more and see different campuses."