What Local NFL Team do Students Prefer?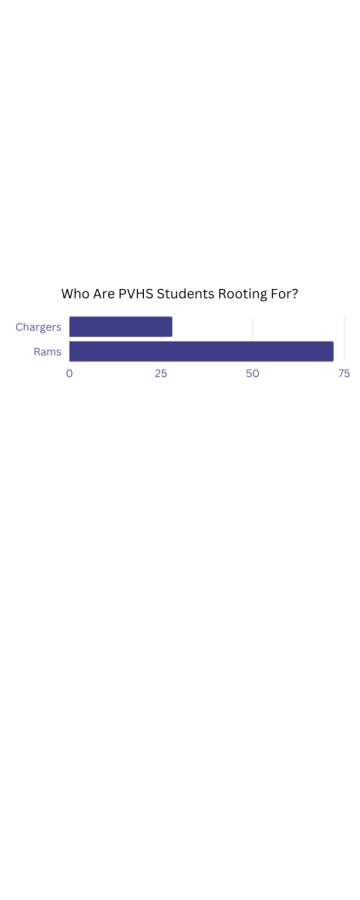 As NFL football has returned to LA after a few years, both the Los Angeles Rams and Los Angeles Chargers are fighting to determine who really runs the city. For some LA fans, it was an easy choice. 
"Well, being a Rams fan over the Chargers is a very easy choice. Would anyone that truly appreciates NBA greatness prefer the Clippers over the Lakers? Same with the Chargers. The Chargers are LA's second team," history teacher Louis Harley said. 
The Rams were the first of the two in the city as they played in Los Angeles from 1946 to 1944. As the Rams arrived back in 2016 from St. Louis, the move delighted fans. 
The move back didn't have a quick splash as some may have thought, as in the beginning few years of the revival of the Rams in LA was filled with gloomy seasons and tough crowd attendance.
With a new coach and rising stars, the Rams were loved once again by the city very quickly. 
The rival Chargers had a one year stint in 1960-1961 before moving back in 2017 after having a long tenure in San Diego. 
"I honestly don't know what made me a Chargers fan. I guess just because they are from California. I liked the Chargers more than the Rams because it felt like everyone around me liked either the Rams or the Raiders," junior Aaron Paik said. 
As years went by, both team's fan bases grew as the Rams had a Super Bowl berth in 2019 due to their aggressive front office acquiring free agents and trading draft picks. 
As for the Chargers,the franchise changed as they drafted quarterback Justin Herbert who immediately became a superstar and a fan favorite. 
"Justin Herbert makes me optimistic for the Chargers because he's a young player and a great leader. He's a fun player to watch and he gives it his all. I'll continue to root for the Chargers because I've liked them since I was young and I'm a loyal fan," junior Jadon Watts said. 
Whether the student majority roots for the Rams or the Chargers in Los Angeles, there is one thing clear. 
Both team's fans are optimistic and will never give up on their teams.