Putting in the Extra Work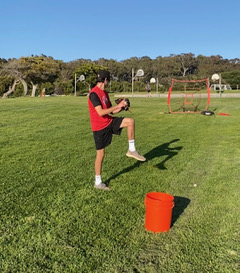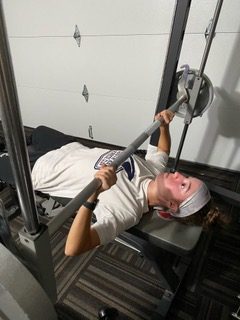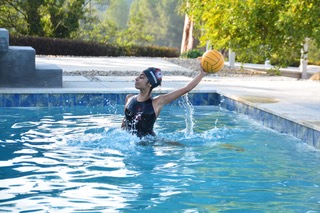 When quarantine hit athletes were left with many questions: Would they be back in a few weeks? How could they continue to train? Would they have a summer season? 
All questions were left unanswered. 
Each week was different, sometimes there was good news and sometimes not so great news. Athletes had come to the realization that in order to be prepared for the day they would be allowed to play again, they would need to individually train.
 PVHS athletes found new ways to practice alone. From setting up a home gym in their house to finding open spaces to practice, athletes were creative when it came to training. 
Junior Harper Skeie used quarantine to her advantage. Skeie plays on the girls' lacrosse team where she has been a starter on varsity since her freshman year. During quarantine she ran and used her home gym to maintain physical shape. 
"I was able to work on the small things I needed to work on individually to help improve my game," Skeie said. 
She used the time provided by quarantine to focus on skills and getting better. Over the summer, Skeie made the All-American team and was able to showcase her new skills from quarantine in a tournament. She played against some of the best players in the country around her age group. Practicing individually improved her skills and helped her make the team. 
Tara Bharadia, sophomore water polo player, put in hard work from the start of quarantine. One of the most important pieces to water polo is swimming. Before quarantine she would be swimming with her team almost everyday. At the start she was not able to swim but would go on runs and do workouts she had done in the past with her coach. 
"[Quarantine] helped me do more training in the gym and has mentally helped me be able to push myself" Bharadia said. 
She was able to find a way to practice in the pool and continue growing as a water polo player. 
Senior Anton Richard has been playing baseball almost his whole life. When quarantine came, baseball took a pause and he had to figure out a way to practice on his own. He used this extra time to practice throwing and running. He would run miles each day to keep in shape. All this work helped prepare him for summer tournaments. 
"We were allowed to play without masks but would have to put them on when the coach brought us together to talk" Richard said. 
He was able to play in tournaments in Arizona where the rules regarding COVID-19 were different than LA. Restrictions included not being able to be in the dugout and having to stay apart from each other. 
Although the normalcy in sports has not come back, it is slowly getting better. Quarantine gave PV athletes time to get extra work in and focus on their own personal growth.
About the Writer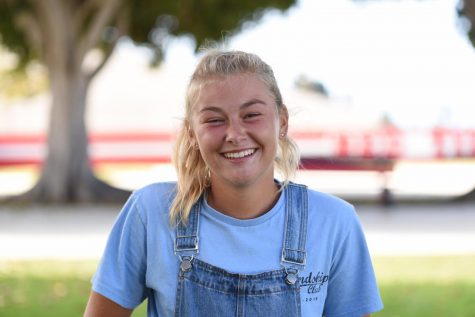 Emily Typrowicz, Reporter
Emily Typrowicz has been a staff member of The Point ever since she was a freshman! Her bubbly personality keeps things fun in the newsroom. You can find...