Inside the NBA Bubble and its Success
Plus, Lakers come out on top and win championship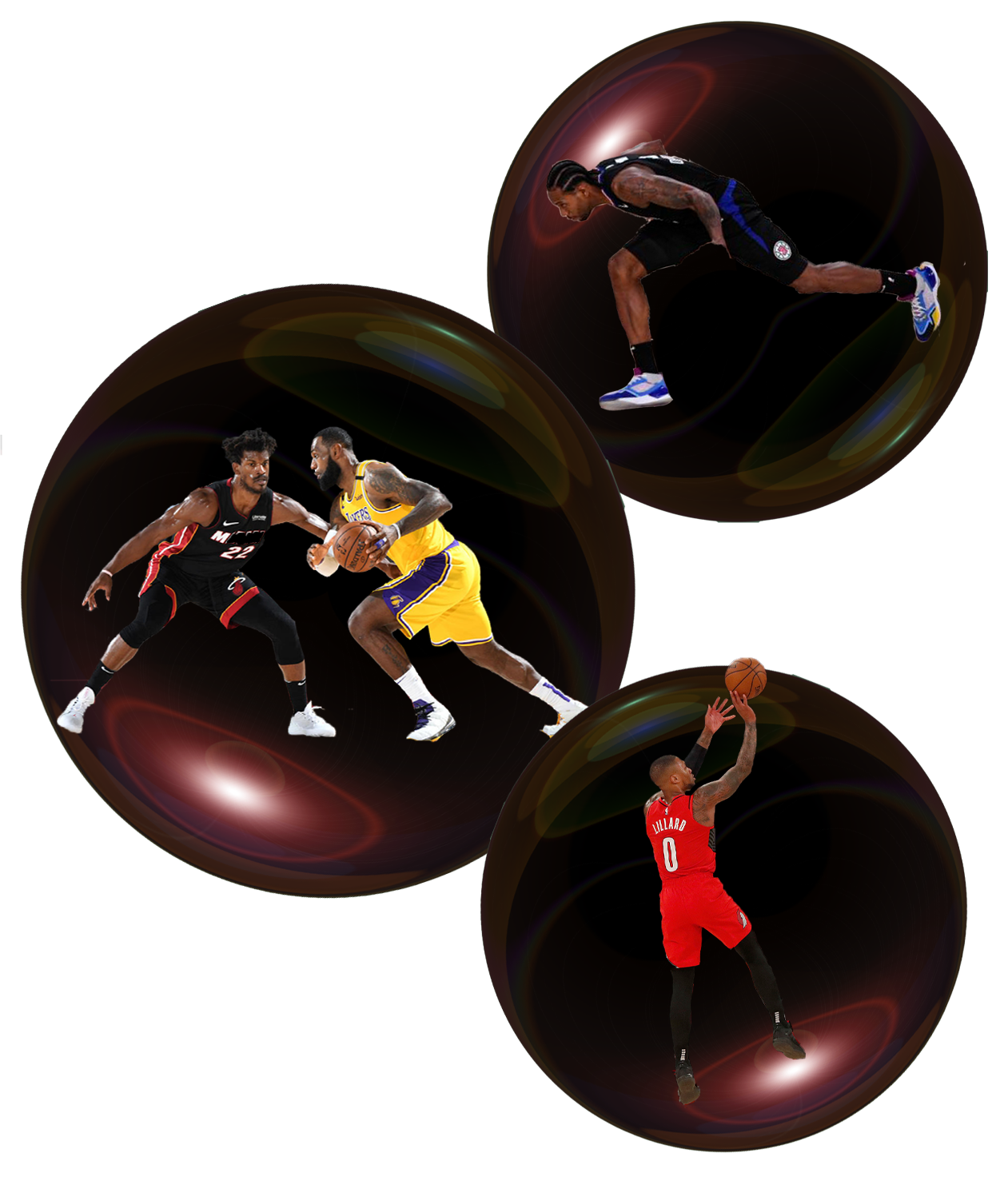 March 11th. The Utah Jazz and Oklahoma City Thunder were set to play each other, possibly foreshadowing a postseason matchup. Right before tip off, there was some confusion, as team doctors rushed onto the court, explaining to the teams and referees that Utah Jazz All Star Center, Rudy Gobert was infected with COVID-19 and that the game would be too risky to play. 
The league immediately took action, and suspended the season, leaving all fans and players clueless about what the future was going to hold. Would they return to play? If able to, where would they play? These questions were answered quickly. 
On June 3, the NBA announced that the season was resuming in Orlando, Florida at the ESPN World Wide of Sports Complex. It would include 22 teams with teams already clinched in the playoffs and teams on the outside looking in. 
Scrimmages and playoff seeding games were scheduled to help teams get back into rhythm and have teams make a playoff push. Weeks before the restart, teams were notified about which players would decline going to Orlando. Players such as Washington Wizards star Bradley Beal, decided not to go because of a previous shoulder injury, hurting the Wizards chances of making the playoffs. Brooklyn Nets starters, Spencer Dinwiddie and Deandre Jordan also declined the invitation because they contracted the virus previously, leaving the Nets with a short handed team headed into the restart. 
The league provided strict policies though, such as wearing a mask everywhere in the bubble, self quarantining for the first 48 hours, and getting tested every day. 
"I think it was a great idea and a good way to look forward to entertainment. I think it was a success. I thought the quarantining would be a struggle but I was strangely surprised by how organized and strict it was," junior David Maemoto said. 
As the seeding games began, the bubble was looking like a success. Players such as 76ers rookie Mattise Thybulle and Lakers Javale Mcgee put out vlogs about life in the bubble on Youtube. Weekly reports showed that there were zero positive COVID-19 tests. 
"I think it [went] well and It's great for NBA fans to watch games on TV," freshman Aaron Paik said. "I don't like how they did the crowds, but I don't know an exact solution to that. If I was an NBA player, I would be more than pleased to play in the NBA bubble," he said. 
As games continued, there were surprises such as the Phoenix Suns going 8-0 in the seeding games and still missing out on the playoffs. Players such as T.J. Warren and Jamal Murray making a name for themselves with their performances, and the 5th seeded Miami Heat making the NBA Finals. 
Although there were doubts and challenges, the NBA put together a great campus for play as they were able to crown the Los Angeles Lakers as the NBA Champions.