Fall Sports Finish Strong
When the fall sports seasons come to a close, a look back on their seasons is taken to reflect and learn how the PVHS teams performed so well.
All of the teams were able to continue their playing into post season CIF rounds.
Girls Tennis
Girls tennis played their CIF game November 8 against Westlake. The team lost 6-12 in a difficult loss.  
"Going into the game we were expected to perform better and thought the outcome would be different," said Senior Sophie Rokaw. 
For next year they are focusing on being more of a team, staying more based, and playing their hearts out. 
The girls want stricter practice and more hours to come out next year with a different result. 
"We have good freshman and strong starting Juniors for next years team so we are looking better and better," Rokaw said. 
Girls Volleyball
Girls volleyball had an earlier than anticipated exit in CIF this year, losing round 1 to Harvard Westlake. 
The Sea Kings battled hard forcing a fifth set after being on the brink of elimination but fell just short in the end losing three sets to two. 
"It was definitely a hard loss for us seniors because we didn't think it would be our last game together," said senior Kate Lane. 
Their record in league was 5-3 with an overall record of 22-11. Preparing for next year, these girls are losing six of their starters but have strong underclassmen.
 "We look good but we are young and our freshman definitely know they have to step up for next season," said Lane. 
Boys Football
The Sea Kings team were looking to return to the CIF finals for a second year in a row, but fell short in a tough defensive battle against the Loyola Cubs, losing 7-0. 
"I'm proud of the boys for winning Bay League before this tough game," said senior Jake Jellison.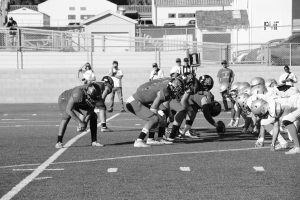 PV's first round CIF exit is the earliest it has been in recent years. 
Football will look to make a run at a title again next year, but the team has big shoes to fill. 
"The team is going to have to grow up fast for next year because we have big positions to fill," Jellison said. 
Boys Waterpolo
PVHS Polo had a strong run in CIF this year but came up just short of their goal. 
"It was definitely an emotional run for all the guys. We know we played our best in the last game," senior Anthony D'Ambra said.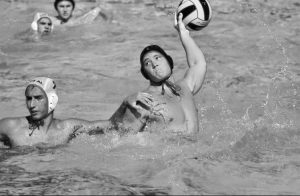 The Sea Kings steam-rolled through their first round beating Murrieta Valley 22-1. 
They then advanced to the quarterfinals and played Los Alamitos beating them 12-9. 
Water Polo proceeded to take on a familiar rival, Foothill High School, who they had defeated earlier in the season in an overtime thriller. 
The Sea Kings fought hard in this semi final match but were finished in overtime with a score 10-9. "I'm proud of my team for how far we went my last year playing and hope next year the team can reach the goal of winning CIF," D'Ambra said.
About the Writer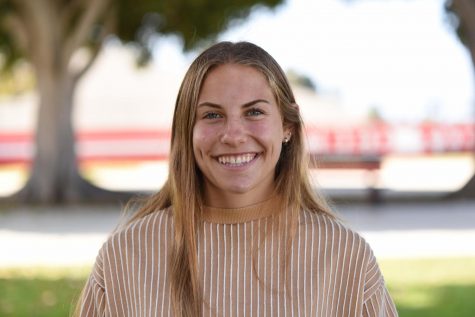 Nikki Ringer, Social Media Editor
Nikki is a senior this year and this is her second year on The Point. She plays on the soccer and lacrosse team. Nikki enjoys listening to country music...