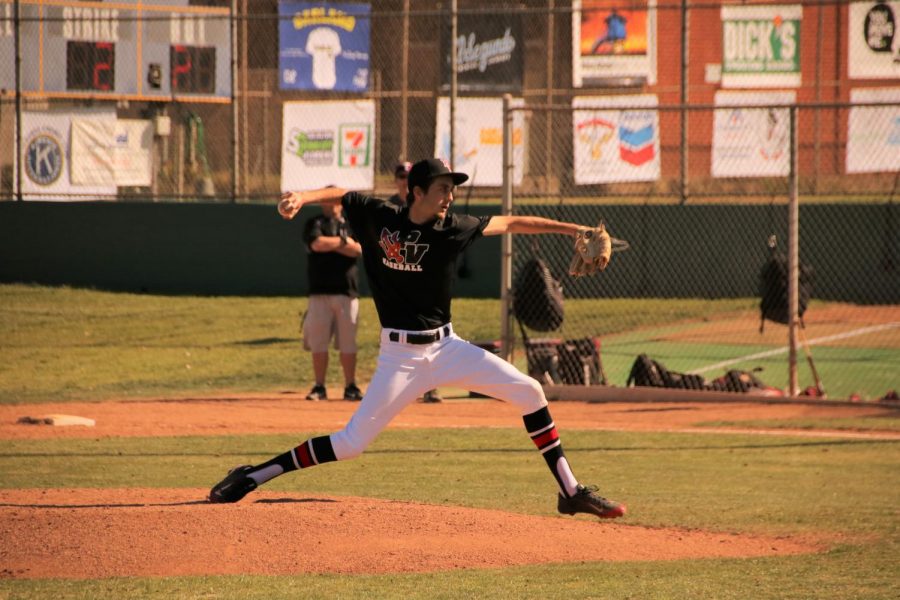 On The Mound with Pitcher Lucca Catallo
Senior Lucca Catallo is currently a pitcher for the PVHS Varsity baseball team and is in preparation for the upcoming season.
The first game of the season is on Friday, March 3rd against El Segundo.
Catallo has been playing baseball for 12 years and began playing the sport due to a childhood dream.
"My inspiration to begin playing was going to Dodger stadium as a kid to watch the games and thinking that I want to be on that field someday." says Catallo.
Since then he has fallen in love with baseball.
During the offseason Catallo focuses on increasing his pitching velocity which is arguably the most important factor in a pitcher's ability. Going into his first game of the year Catallo has a firm mindset to ensure his success.
Catallo said, "My main mindset before a game is that no one can hit me and if they do congratulations, but it's not going to happen again."
As a crucial member of the team, Catallo puts in his best effort to fill his role and do his job. His hard work, determination, and strong will raises the team's chances of winning.