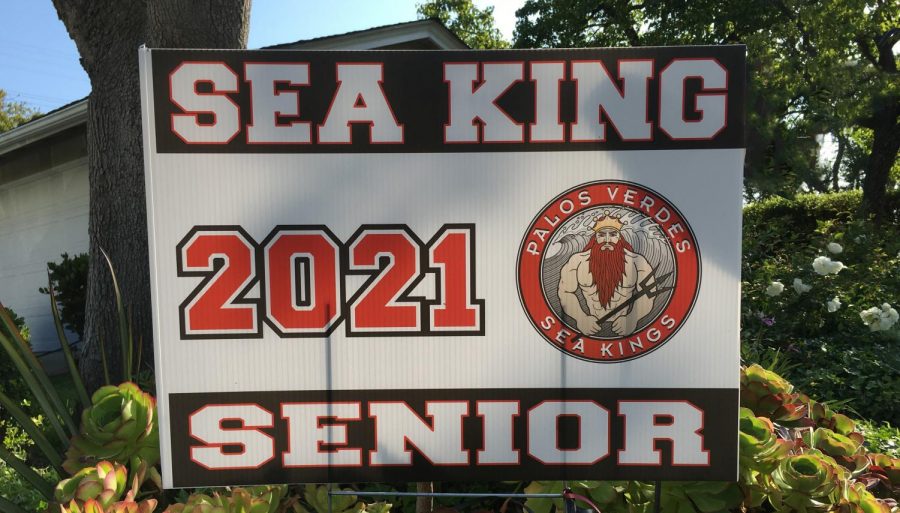 A Senior's Goodbye to PVHS
Palos Verdes High School, the home of the Sea Kings and my soon-to-be alma mater. I have so many excellent, unforgettable memories here that I will carry with me for the rest of my life. Without a doubt, the last four years have been a blast, and I feel both excited and anxious for my future as I prepare to move onto the next stage of my life.
There are, of course, some aspects of PV that I won't miss. I am more than ready to free myself from the lingering shackles of zero period. Four continuous, grueling years of zero periods, all of which I tried to avoid at all costs whenever class registration came around, shall be forever left in the past, never to be repeated again. 
For better or for worse, the cold, harsh reality of having a zero kicked in every morning as my circadian rhythm abruptly woke me up at 5:45 a.m. regardless of how tired I still felt from the mere three hours of sleep I managed to obtain. I cannot wait until I can go to sleep at 5:45 a.m. and wake up at 12:00 p.m. in college.
That said, the cumulative pain of having a zero period does not even come close to the most notorious problem: the outrageous "school-wide" wifi. As many PV students have come to learn, "school-wide" is a layman term for "that which only covers half the campus". 
As a wise man once said "Slow wifi is worse than no wifi," and truer words have never been uttered. To be fair, the wifi is totally fine in its epicenter—if you excuse the outage that occurs from time to time, that is.
Even with these shortcomings, my experience at PV High has been overwhelmingly positive. As a student who transferred to PV in the middle of my freshman year, the switch was perhaps the greatest decision of my life. Right off the bat, the geographical location of the school next to a beautiful sea-side cliff cannot be described in any other way than blessed. The wonderful ocean breeze will surely be missed when I go off to college.
Though I can only speak for myself, PV's academic environment has been absolutely crucial in fostering my growth. First, I was able to take all the challenging AP and advanced classes to my heart's content under the guidance of quality teachers. 
Also, for a STEM student like myself, PV's infrastructure has so much to offer, and I was free to take advantage of it. In addition to the famous PVIT program, with which I enriched myself in engineering skills, the physics community has been an important pillar for me. 
Mr. Warren and my friends in physics have been an irreplaceable influence in stimulating my interest. With them, I gradually formulated my zeal for physics to the extent that I am planning on majoring in it. All the lab and thought experiments, science olympiad competitions, and physics discussions were some of my fondest memories. I will always be grateful for this community and carry it with me in my heart for the rest of my life. 
I would be remiss to not mention my friends. Though we will each go off to different colleges pursuing various passions, the connection and bond I built with them will never be lost. They have been my closest and dearest as we interacted over mutual classes, lunch breaks, and evening gaming sessions.
With that, I rest my case. I formally bid a sincere farewell to the school and extend my fellow seniors the best of luck as they move on with their lives beyond PVHS.