Sony's Spiderman and Marvel Must Stay Married
Everyone's favorite webslinger, Spider-Man is coming back to future Marvel films because of the recent contract agreement between Sony and Marvel Studios.
I am ecstatic about this announcement because Spider-Man is one of the most important Marvel characters at this current point of the Marvel timeline. And, if Spider-Man was not to return to the MCU, it would be a catastrophic disaster that Disney would struggle to fix.
The contract in 2015 gave Marvel a five movie cap and allowed Spider-Man to enter the MCU.
Our first look at Spidey was in Captain America: Civil War, and he was an immediate fan-favorite.
After Spider-Man jumped into the scene with his first MCU appearance, Marvel put out their first Spider-Man solo film, Spider-Man: Homecoming, which is my personal favorite because of the fantastic origin story.
This film made $880 million worldwide, which is second among the previous Sony Spider-Man movies.
Fans raved over the film and were eager for a part two of the new series.
Seeing the growing support of Marvel's newest character throughout his appearances in Avengers: Infinity War and Avengers: End Game, Marvel gave the fans what they wanted, Spider-Man: Far from Home.
This film didn't disappoint, receiving the highest fan score of all Spider-Man movies with 95%, according to Rotten Tomatoes.
The initial offer from Disney when negotiating with Sony earlier this year, according to Deadline's report, was a 50/50 split in profits for any future Spider-Man movies.
This was a very aggressive offer, but Sony, seeing how much money the last movie made, declined. After this decision, Kevin Feige (producer of all previous Spider-Man movies) and Marvel withdrew from all future Spider-Man films.
When Marvel took this dramatic step, it angered me. If this were to happen, a whole new version of Spider-Man would have to be released: new suit, new background story, new everything.
Seeing fans irate, both sides felt as if they had to do something. And on the morning of September 27, we got some great news.
Disney announced that both studios came to an agreement. According to Variety, Disney will get about 25% of profits.
Although this is not what Disney initially wanted, it's what the fans wanted: their friendly neighborhood Spider-Man back.
About the Writer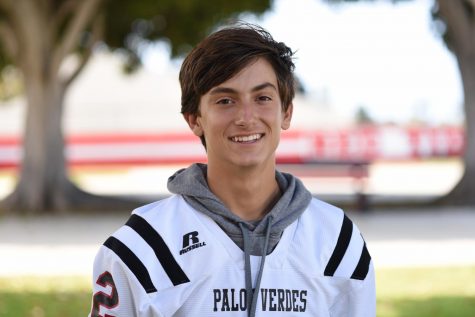 Turner Helton, Reporter
Turner Helton is a new staff member this year and is very excited about his new experience. He is 16 years old and plays for the PVHS football and basketball...