PVHS Enjoys Groovy, Casual Homecoming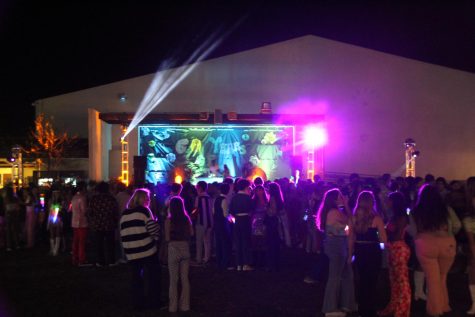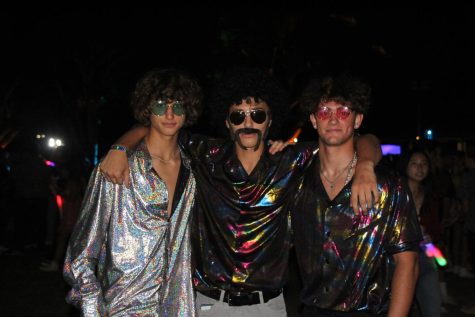 A casual Homecoming has been a tradition for PVHS. 
In the span of the 20 years of its existence, there has never been a year where casual Homecoming has been changed to a more formal event. 
"It makes us stand out," ASB President Sharlize Moayedi said. She prefers Homecoming to be more laid-back, because students already have a formal dance in the winter.
Some Sea Kings find it a positive that PVHS does Homecoming differently, but one student, Izzy Zaro, has a different opinion on the school's homecoming. 
"I would like it better if our Homecoming was more formal like the other schools," Zaro said.  
Everyone has very different opinions on this topic. 
Nevertheless, students still enjoy all of the events surrounding Homecoming. 
The Homecoming game on Friday Sept. 30 was high-spirited; the neon theme was popular and the student section was full, fired up by Red Tide. The historic nature of the game was not lost on anyone – it was the first night game in the history of the school. 
School administrators and ASB Director Jama Maxfield worked hard to persuade local residents and politicians to allow the school to have lights for the game. 
The Sea King football team won 54-0 against the Santa Monica Vikings. 
The Homecoming court ceremony was the highlight of the game. The Freshman Court winners, Bella Sachar and Roko Albano, were celebrated along with the Sophomore Court winners, Lucienne Jassy and Nate Friedman, and the Junior Court winners, Maximillian Behzad-Asiri and Jada Durroh, at halftime. Moayedi and Peter Kraemer were announced as the Senior Court winners at the same time. 
The dance theme this year was disco, and students dressed up in bright colors, flare jeans, halter tops, tie-dye, sequins, Go-go boots, colorful sunglasses, headbands and 70s-inspired dresses. 
The theme made for a festive and exciting experience.