Senior Season Begins
Football games, homecoming, CIF, and graduation are just some of the things students look forward to in their senior year. 
Unfortunately with three months of school left seniors have missed out on most of what would normally be in a typical senior year. During the past year seniors have missed out on many events but as students return to school, there is hope for the class of 2021 to have somewhat of a normal end of the year. 
ASB students have been thinking of creative ideas all year to honor the senior class and help make up for what they have missed. Ideas were on hold as COVID-19 would have to be controlled for them to be executed. 
 As the uncertainty of the year slowly vanishes, action is being taken. Dates for senior activities have been set and the planning has begun. 
Although events have been cleared to take place, COVID-19 precautions will still be in place. "Most of the events will be in smaller cohorts than the entire senior class," said ASB Director Jama Maxfield.
"We will have to rotate groups, that makes it different but also I think more intimate for groups of friends."  
Small cohorts with friends will take place at these events to ensure safety while students enjoy the activities. For larger events, such as prom, more structure will take place. 
This year's Prom will be a senior-only event unless restrictions change allowing a larger number of people to gather at a time. Taking place at the botanical gardens with an Alice in Wonderland theme, the evening will be magical for senior Sea Kings. 
With the ability to sit in classrooms for the final weeks of school, senior ditch day will feel somewhat normal for students. Unfortunately, a Disneyland trip may not be possible this year so ASB has other plans to make this day as fun as possible. 
"We will probably have breakfast at the school that morning for seniors and then they can go to the beach and spend the day with each other," said senior Devyn Hall.
Creative ideas have flooded through ASB trying to make the end of the year as fun as possible. As we step on campus in these next few weeks, life will hopefully start to get back to a normal state and seniors can finally be back together after a year apart. 
About the Writer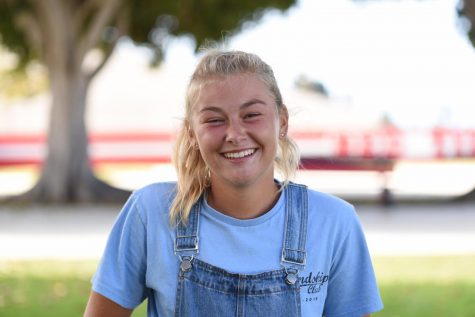 Emily Typrowicz, Sports Editor
Emily Typrowicz has been a staff member of The Point ever since she was a freshman! Her bubbly personality keeps things fun in the newsroom. You can find...