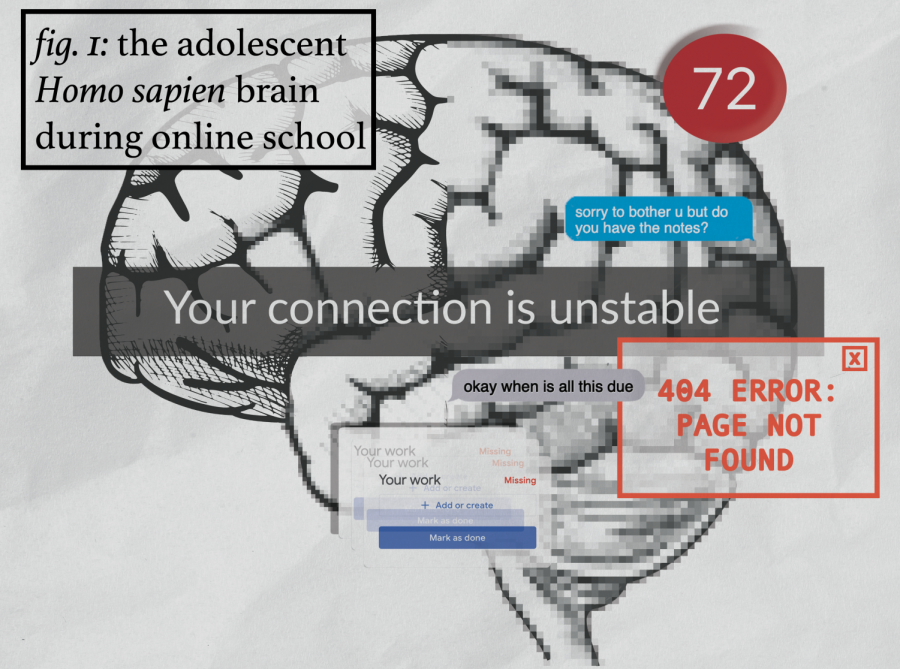 Wellness Initiatives Aim to Combat Mental Health Woes
In the Palos Verdes Peninsula Unified School District, there are now two diseases that students and staff have become acutely aware of: one of the lungs, and one of the heart and mind. 
The already-existing concerns surrounding worsening mental health during the Coronavirus pandemic were given new life in the second semester, as students spoke frankly about declining mental health through petitions and Board of Education meetings.
Discussions on the mental health of adolescents have increasingly been in the public conversation as of recent years. According to a report by the National College Health Assessment, nearly two-thirds of college students reported having "overwhelming anxiety," with anxiety being the number-one reason for students seeking mental health services in the past decade. In the South Bay, there appears to be a similar trend. 
Psychologist Dr. Nicole Pickering is the founder and director of CBT (Cognitive Behavioral Therapy) Treatment Center in Manhattan Beach and specializes in treating anxiety disorders. Among adolescents, anxiety tends to increase when thinking about academic performance and its implications for their future. While the type of patient she works with has not changed much, she has noticed that the pandemic has only created more stress.
"I am seeing more teenagers impacted by the social distancing recommendations as they are really missing in-person interactions," Pickering said. 
In a report to the Board of Education on Jan. 27, Dr. Trista Ramirez, the PVPUSD's Student Mental Health and Support Coordinator, shared data on the state of student mental health. While the number of students serviced has more or less stayed consistent with the previous year's first semester (there are fewer counselor interventions due to school being moved online), the incidence rate of academic anxiety and depression has increased in students who seek therapy services, from 24% to 51% and 12% to 18%, respectively. 
PVPUSD contracts therapy services through Sage, a company that provides crisis intervention, treatment, consultations and educational resources to students, families, and school site staff. Sage provides the District with a network of licensed Marriage and Family Therapists (MFTs), and from this pool of candidates, the school ultimately has discretion as to which therapists, or Student Support Specialists, they choose to hire. Nancy De La Rosa and Jodie Shurtleff serve PVHS. 
Sage has been affiliated with the PVHS students and staff for the last four years. The program began with the installment of the Wellness Center and progressed to bringing two licensed marriage and family therapists from Sage to always be on campus as an extra mental health resource for Tier Two interventions, Assistant Principal Gayle Carpenter said.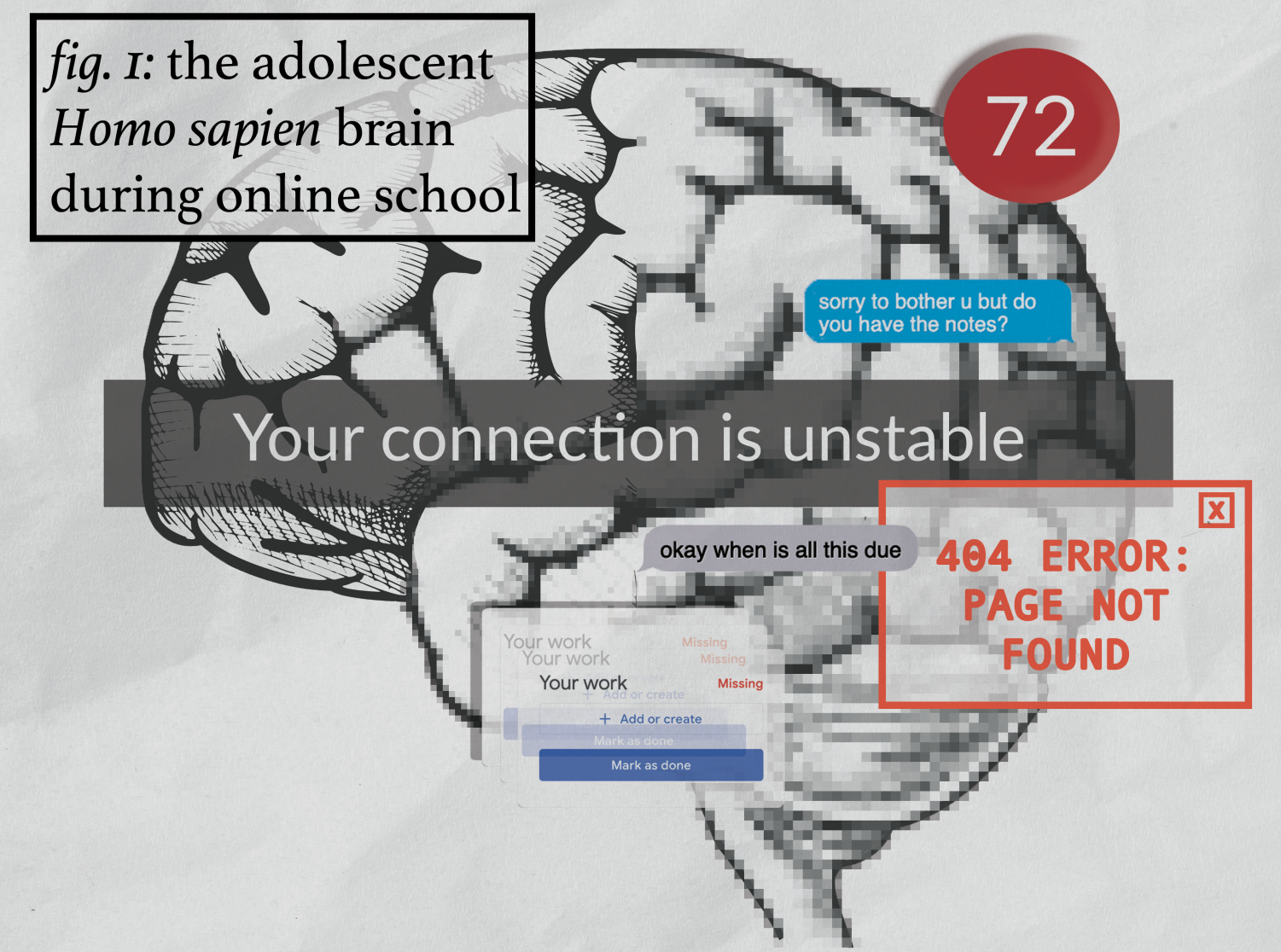 Tier One interventions are generally defined as "universal supports," or resources that aim to reach 80-90% of the student body. Tier Two interventions are more targeted, reaching 10-15% of students. Through Tier Two supports, Sage "really brings more services to the campus than what just your regular school-based counselors can do," Carpenter explained. "This is something that I've worked on at a lot of different schools and haven't seen the level of support for mental health that I've seen here."
At its core, the partnership with Sage is rooted in providing equal access to all students.
"There's a wide variety of reasons why kids might not have access to therapy outside of school," Ramirez said, naming health insurance coverage as a common barrier. 
Therapy services have drastically been impacted by the pandemic, with the typical in-person, one-on-one sessions being derailed by online learning. Sage and the affiliated therapists have worked around the current obstacles and faced the challenge head-on, with the goal of making sure students still have access to mental health resources in this challenging time. 
"We make ourselves as accessible as possible by meeting students where they are, this could be through individual sessions, mental health presentations, classroom presentations, and virtual and in-person groups. We plan on continuing these services when we return to campus as well," De La Rosa and Shurtleff wrote in a joint email.
In addition to online-friendly services, the counseling department has recently added in-person wellness opportunities for students who feel they need that extra time specifically dedicated to their mental health. Starting Feb. 22, students at both district high schools have been able to attend in-person wellness workshops with the Sage Therapists, with a virtual option called the Virtual Student Cafe taking place over Zoom weekly. 
Senior Shelby Ponce is an attendee at the in-person wellness workshops and has found the experience to be a positive one.
"You don't really know what [the other attendees] are going through or why they're there, but it just felt very safe," Ponce said. 
Ponce was the author of an impassioned letter to PVHS Principal Dr. Allan Tyner and PVPUSD Superintendent Dr. Alex Cherniss, asking for the school and district to acknowledge student mental health. At the time of publishing, the letter has accrued 237 signatures. With the urgency of the matter in mind, Ponce, along with her boyfriend, Loyola High School senior, Daniel (DJ) Wetzel, created the Wellness Project Discord server.
The Wellness Project is unorthodox by design, as Ponce and Wetzel tried to create a solution that worked for the virtual world students are in. Through the popular messaging platform Discord, the Project aims to provide users with a safe and positive community, and different channels, or tabs, within the server focus on common issues that users may have, providing links to other mental health resources.
Discord's popularity among students is a plus, but Ponce added, "While it's a risk, I think it's also been very beneficial how people can remain anonymous with their usernames or the tag names… I think it can be very beneficial for those who are more nervous to reach out and are more nervous about judgment."
When it comes to seeking out help, avenues like a Discord server are simple. But, it may not be enough for some students, especially when the support they are receiving is from peers who may be struggling in their own way. 
The stigma on campuses is omniscient. According to a survey done by the One Hill Project,over 70% of 707 survey-takers were aware of their school's mental health resources, but only 13.5% utilized them. 
"Asking for help is difficult, which is why we are so proud of our student's bravery in reaching out to their friends, teachers, parents, and staff when they are struggling," De La Rosa and Shurtleff said.
Carpenter remains optimistic about the impact that the new wellness initiatives can bring.
"As far as our wellness groups and our wellness workshops, we are still in the kind of the beginning stages," Carpenter said. "We're trying to do is get the word out that, 'Hey, we have these opportunities, we're here we're available, we want to help you…we want you to tell us what you need.'"