Junior Pitcher Recruited to Play for UCLA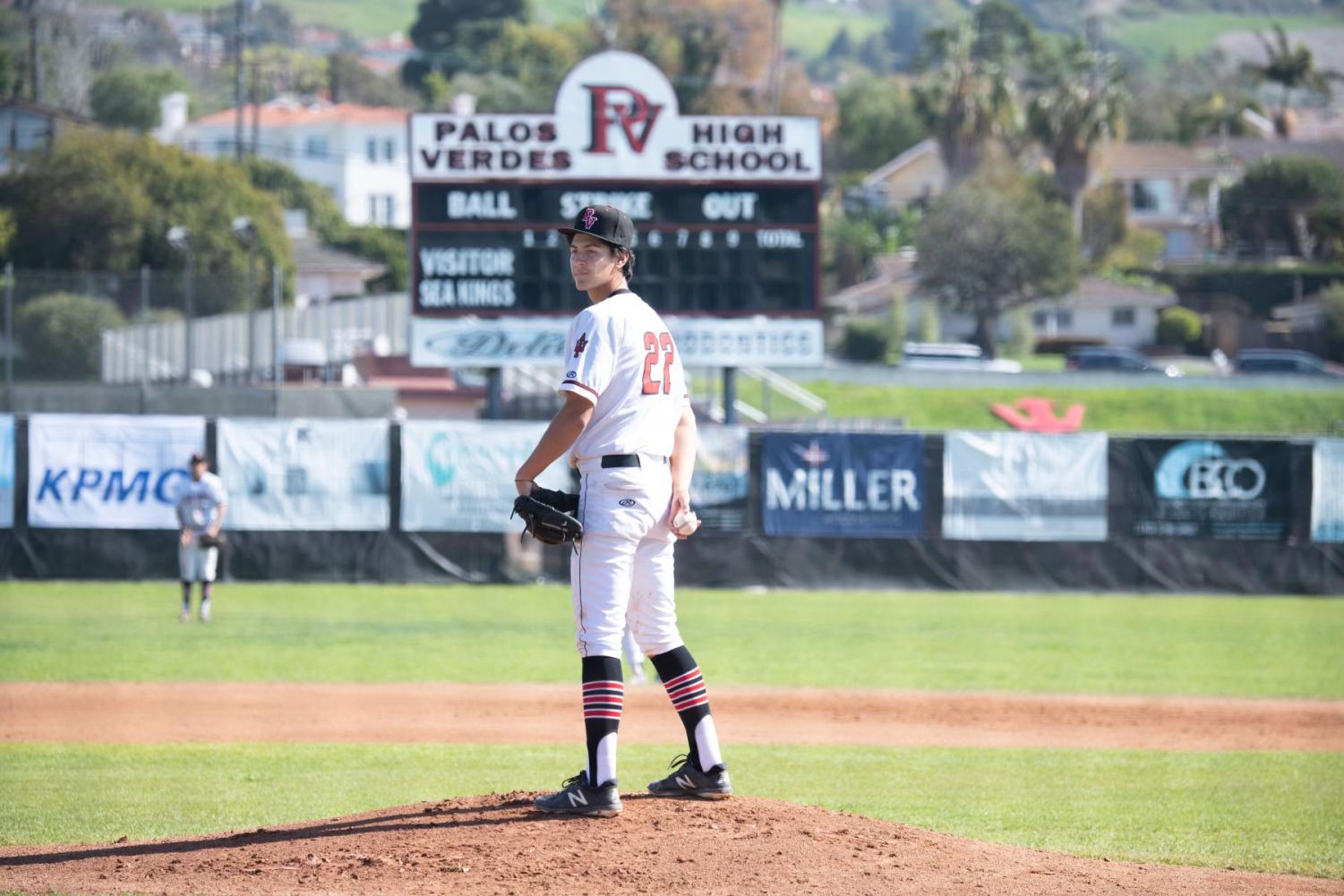 A top-five college baseball team in the NCAA and the number one ranked public school in the United States, UCLA will become the future destination for junior Jack O'Connor who recently committed as a baseball pitcher. 
O'Connor has been playing baseball ever since he was four years old and never slowed down playing little league, travel ball, high school baseball and in a few years, Division I collegiate baseball. Heading to UCLA, O'Connor hopes, won't be the end of his baseball journey either. 
"If everything goes as planned, I will be drafted [into the MLB] after my junior year at UCLA," said O'Connor. 
O'Connor knew he wanted to play in college at the age of 12 when he started competing at higher levels and reached the point where he was "actually excited to go to practices." 
"It felt like something I wanted to do," O'Connor said. 
Two years later, after pitching well in his first game at a showcase tournament, UCLA head coach John Savage approached O'Connor asking for his name and phone number. 
"[Meeting the UCLA coach] felt very exciting knowing I had the tools to play [Division I] baseball," said O'Connor. 
Ever since then, UCLA scouts have watched him up until his official recruitment in August of this year. Although entering high school originally felt like a completely different experience for him, the high school baseball team welcomed and accepted O'Connor into their team when he joined freshman year. PV coaches and teammates, he recalls, all gave him opportunities to reach his maximum potential and eventually lead to his UCLA commitment. 
"Watching the upperclassmen play and seeing them perform at that level kind of motivates me to one day play in their footsteps," said O'Connor. "I think the coaches really emphasize giving you chances on being able to fulfill those guys' roles once they graduate." 
Although high school baseball is important for college recruitment, being on a club team has added more opportunities for scouts to make decisions. Unfortunately all his tournaments for his club team, the Playa Vista Orioles, were cancelled due to COVID-19. 
Through the pandemic, coaches recruited and scouted players with "one-on-ones" and videos.
"[During the pandemic,] I was fortunate enough to have an ex-UCLA pitching coach as my pitching coach, so I was fortunate enough to do bullpens with him during the week and work on my mechanics," O'Connor said. "My pitching coach and UCLA would communicate back and forth so I could get connected with them." 
Because of eligibility rules, college coaches cannot directly contact high school players until their junior year so O'Connor had to use a middleman to contact the UCLA coaches. 
"My middleman was my Playa Vista Orioles head coach who has connections with the UCLA coach, so everything the UCLA coach had to tell me, [he] would have to tell the Playa Vista Orioles head coach and then he would tell me," said O'Connor. 
In the past few years, O'Connor has had to use his middleman to get information from the head coach. But, because he is now a junior, they can contact each other freely. If O'Connor isn't drafted into the MLB by his junior year as a Bruin, all is not lost. UCLA still has one of the best educations out of any public school in the United States. 
"If I pitch and it doesn't go well, then I think I'm going to stay the fourth year and get my degree," O'Connor said. "The academic side is still a great route to go. But, I am going there for baseball. To still play [in the MLB] after would still be my end goal."