Court Controversy: Nominating a Supreme Court Justice
After the passing of Supreme Court Justice Ruth Bader Ginsburg on Sep. 18, President Donald Trump and his allies in the Republican-controlled Senate were quick to nominate Judge Amy Coney Barrett to fill her seat. 
The appointment of Judge Barrett by the Trump administration has been met with controversy over whether or not a president should consider confirming a nominee so close to an election and due to Barrett's right-leaning rulings in the past. 
After the passing of Justice Antonin Scalia in February 2016, Republicans in the Senate, led by Senate Majority Leader Mitch McConnell, refused to consider President Barack Obama's nominee to replace Scalia citing the proximity to the 2016 presidential election. Republicans then said that the next occupant of the White House, not President Obama, should be the one to name a replacement justice. 
Many Democrats are shocked that Republicans have been willing to ignore their previous opinions and move ahead with a Supreme Court nomination less than one month before an election. 
Leaders in the Democratic party including presidential nominee and former Vice President Joe Biden have pointed out the clear hypocrisy of McConnell, President Trump and other leading Republicans. 
The winner of the Nov. 3 election, Democrats say, should be the one to choose Justice Ginsburg's replacement. 
Barrett, a former law professor at Notre Dame and now a federal judge, has been accused by Democrats of being too partisan on issues like abortion and immigration. Democratic leaders warn that if appointed, with her lifetime position on the Supreme Court, Barrett could make divisive decisions when it comes to certain issues. 
After being appointed at a White House ceremony on Sep. 26, in what seems to have been a "superspreader event" of COVID-19 seemingly leading to the infection of President Trump and First Lady Melania Trump, Barrett went through confirmation hearings by the Senate Judiciary Committee Oct. 12-14. 
Whether or not she will be confirmed before the election has yet to be seen but is certainly a hope for President Trump, Leader McConnell and other Republicans.
About the Writer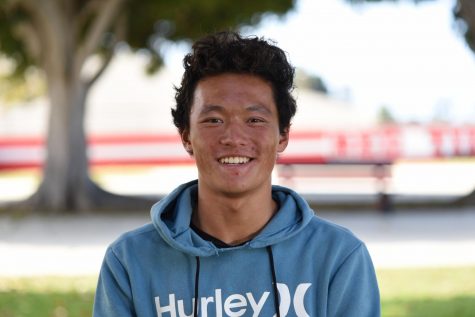 Aidan Sun, Reporter
Sophomore Aidan Sun who used to work for The Pen High newspaper, made the move to PVHS this school year. He is on the boys' water polo team, too. His...