WE RUN THIS
Claire Hardesty, Sports Editor
December 11, 2019
As fall sports seasons come to a close, the Palos Verdes Cross Country team walks away from the season adding a new CIF ring to the Girls' team. 
The girls' team, consisting of Savannah Scriven (12), Samantha Steman (12), Claire Hardesty (11), Maya Whitcomb (11), Natalia Gagliano (12), Emma Nelson (11), and Anna Terrell (10), came out with a win at the Division 3 CIF Championship race on Nov. 23. 
Scriven won the race individually and Steman came in second at the race. 
"Going one-two in the race with Savannah was definitely a really proud and happy moment for us. It was a goal we have been working toward for two years," Steman said.
Scriven and Steman went on to place 2nd and 6th at the state meet a week later.
"Individually winning made me feel proud to be a part of this team. I feel like it also made us look more formidable because not only did we win the entire race as a team, we also swept the top spots," Scriven said. 
The team was ranked second going into the race behind Brea Olinda High School.
"The race was much more competitive. CIF released an article saying the Division 3 girls race would be the closest race of the day," Scriven said.
"To me, winning this year was so much more meaningful than last year," Steman said. "We had more to fight for."
About the Writer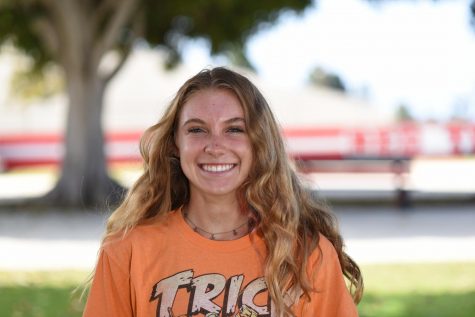 Claire Hardesty, Sports Editor
Claire Hardesty is a junior at Palos Verdes High School and she is the sports editor of this year's Point staff. She has participated in cross country...