PV Students Make Magic in Lip Dub
Isabella Ruiz, News Editor
May 22, 2019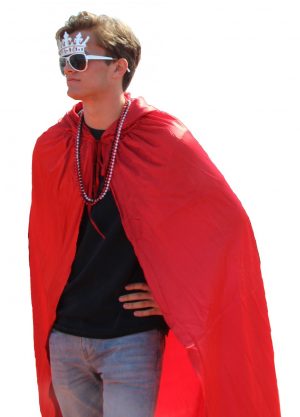 A sentiment to honor this year's class of graduating seniors, the production of the Lip Dub brought students of all grade levels together to lip sync to a remix between "Magic" by B.o.B and "Dog Days Are Over" by Florence and the Machine.
This annual tradition, coordinated by Activities Director Jama Maxfield and ASB members, was set in motion by senior leaders on campus to incorporate as much of the student body as possible. 
Once the songs were decided, teachers submitted seniors they believe represent the school well.
"In ASB, we help organize the Lip Dub by reaching out to different seniors to participate in singing or representing an organization on campus. Then we create a list of everyone involved and Mrs. Maxfield divides all of the lines," senior Caroline Decker said.  
"In the past, I have had a role either on the side cheering with my sport or with a club, but this year I got to be featured in it."
Senior Max Stafford was tasked with the filming and editing process of the event after learning the ropes from a graduated mentor.
"I worked on the Lip Dub my sophomore year while it was under the direction of Dilan Mistry, who was my News Director for Live from 205," Stafford said.  
"When Dilan graduated, he passed the torch to me as a junior, which I think is pretty cool because Dilan and I are the only two students to have directed two lip dubs for our junior and senior year."
Stafford took on many responsibilities with the creation of the Lip Dub as the sole videographer of the production.
"Editing a lip dub is not as difficult as one may think, as the whole idea of a lip dub is one grand shot that encapsulates the whole school. However, it is a lot of attention to detail within that shot such as looking for anything bad on the sides, sun flares, color correction, or stabilization," Stafford said.  
"And, this year, I wanted to have way more than one shot to change it up a little bit. The intro and ending Red Tide sequence will have more of a montage feel than past years."
Approximately 60 seniors participated in the Lip Dub as "singers."
"The main reason I got involved with the Lip Dub this year was simply because it comes with the job of ASB Vice President, but based on how much fun I had I would have tried my hardest to get a spot in it regardless," senior Luke Bradley said. 
 "As a freshman, the thought of being in the Lip Dub was mortifying to me, but as I grew up and gained more confidence it began to seem like something that I would enjoy."
Many seniors decided to participate as a celebration of their years at PV High.
"The run throughs were super fun as you got to see every singers' mini performance during their line and see the creativity of your peers," senior Francesca Ramos said.  
"I knew I wanted to do one last fun activity with the seniors, especially since these memories would last forever. The Lip Dub represents the legacy of the class of 2019 and I wanted to be a part of this special activity," Ramos said.