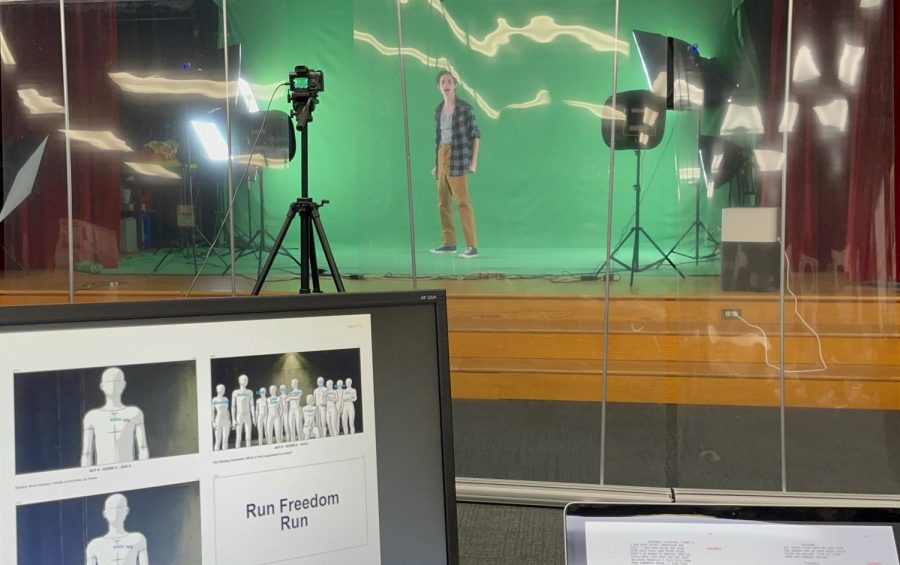 Virtual Spring Musical: Urinetown
The PVHS Drama Program's Spring Musical goes virtual for the very first time - catch the production for its last weekend!
This year, only one school musical was able to happen, and it has to be virtual. The cast had to film and edit it, instead of doing regular showings. 
This also means that the cast and crew had a much different time organizing it. 
"Due to COVID restrictions, students were not allowed to sing on campus and were required to wear masks and stay 6 feet apart, which makes it pretty difficult to stage a musical," said Drama Director Nicole Thompson. 
The students had to step up and become choreographers, directors, and designers. 
"We all learned skills that we would have never learned had it not been for this pandemic," said Drama Director Nicole Thompson. 
With limited space and finances, what they managed to do is inspiring. The cast collaborated with students from Live from 205 to edit the show. 
Students had to record each of their parts in front of a green screen. Then, they had to separately record the audio, which was quite a challenge as no actors were allowed in the space. 
After that, they had to edit it all together. The way they pulled together the musical is very impressive. The cast and crew all worked very hard to make sure they could still have a successful year even if they couldn't all be together. (still waiting on last interview) The musical began May 14 and has three more shows this upcoming weekend. 
Tickets can be purchased at https://www.showtix4u.com/event-details/52063