Tune Your Mood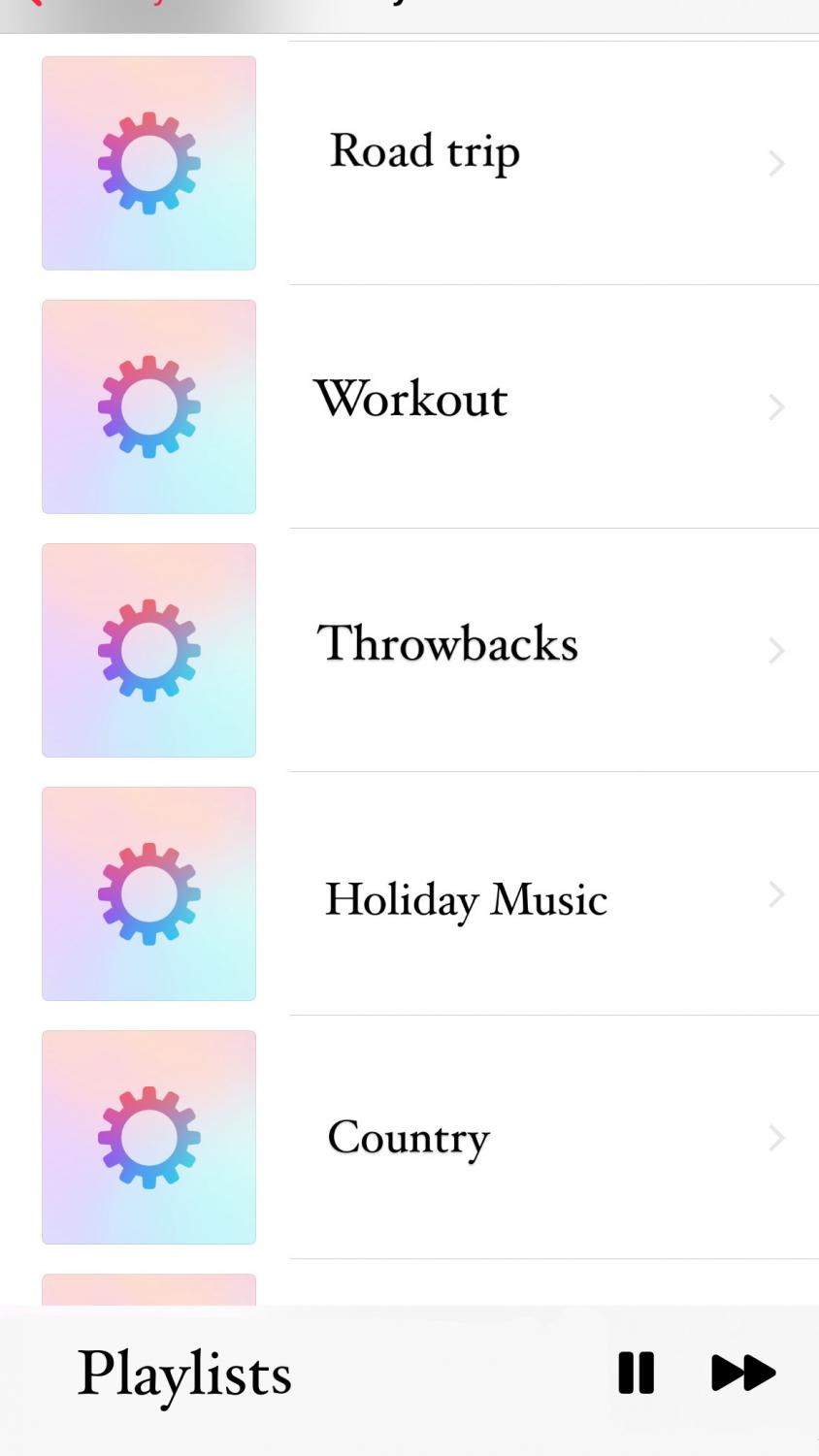 Road Trip
Road tripping is one of the best ways to spend quality time with your family and friends, exploring all types of sights. To have a successful journey, you must have a working vehicle, a full tank of gas, and, of course, an amazing road trip playlist. 
Workout
To truly get yourself motivated to exercise, you need to have a playlist that makes you excited to workout. Another upside to this is music can improve your workout performance.  
Throwback
 There is nothing like singing Party in the USA by Miley Cyrus or Unwritten by Natasha Bedingfield. Throwback playlists are essential for anytime because everyone knows them, and they are timeless. 
Holiday
The holiday season is many people's favorite time of the year. Having a playlist that gets you into the holiday spirit is another must-have. It is always nice to have background music while  participating in the festivities.  
Country
Many people are ride-or-die country lovers. If you and your friends enjoy country music, the best place to listen is in the car where you can "roll the windows down and cruise".  
Sad
Everyone has bad days and that is okay. Having a playlist to listen to whenever you are blue is helpful. After crying it out to sad songs, bouncing back is easier and better than ever. 
Family-Friendly
A clean playlist is also necessary. Whether you are hanging out with your parents or picking a younger sibling up from school, a family-friendly playlist will come in handy.