Car Connoisseurs of PVHS
The students of PVHS have always put an emphasis on making their cars personal to them and their personalities. Driving up to campus, you can be certain there will be a variety of colorful VW Bugs, Jeeps, sports cars, and older collectable cars.
As this staple of PVHS trickles down from the oldest driving students on campus to the youngest, an assortment of show-stopping vehicles make their way through the PVHS entrance gates.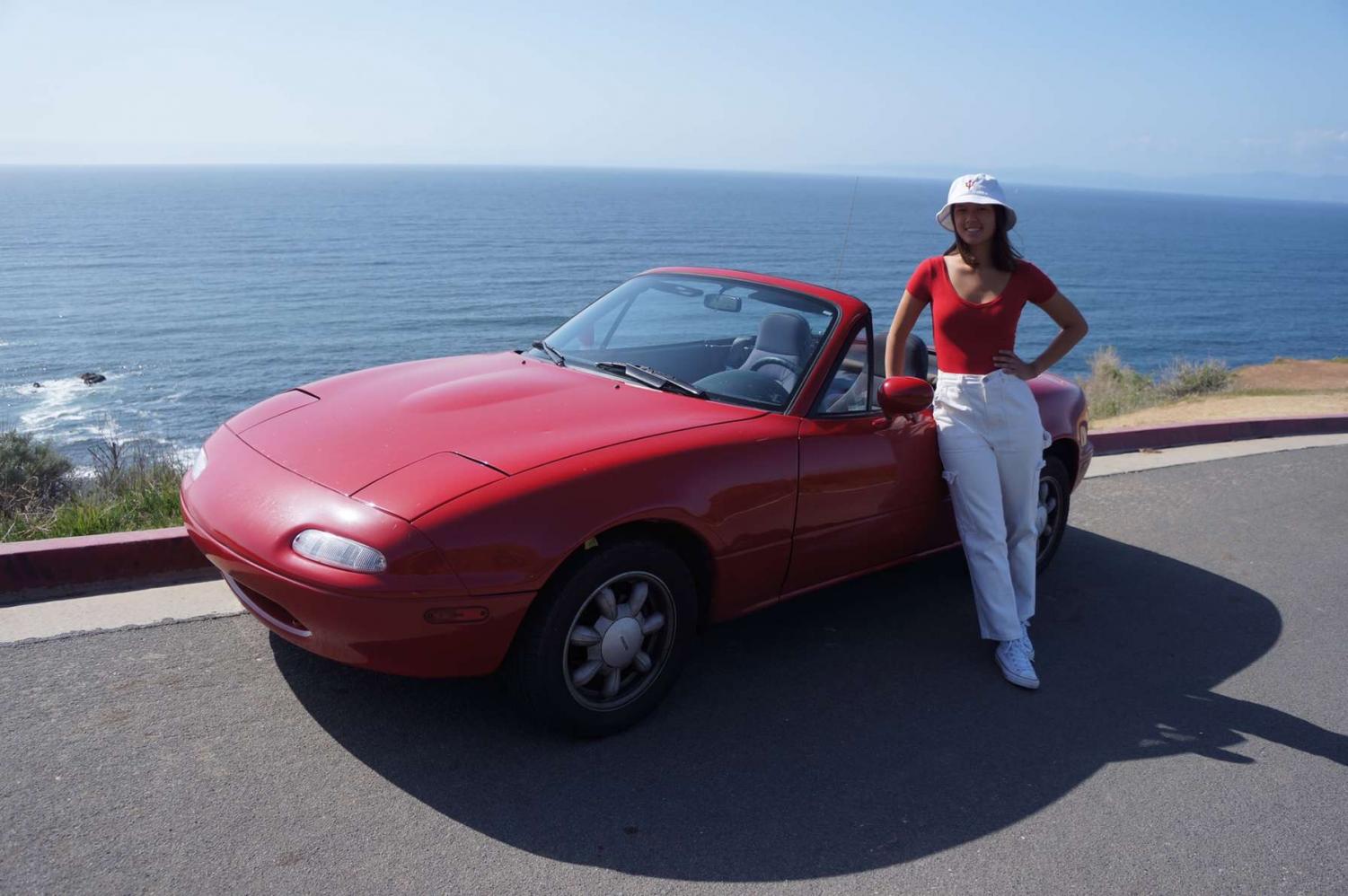 Junior Greta Norris has been driving her unique car for a year. The car is a 1991 red Mazda Miata mx-5 and was purchased by her parents in 1997. Her timeless car has become a staple in her everyday life.
"My favorite thing [about my car] is probably that it's cute and unique. It's also manual, which makes driving more fun. I also like that it's a convertible, it's really fun especially since Southern California's weather is so nice," Norris said.
Norris has grown to have a bond with her two door convertible and is proud to sport it around the streets of PV and beyond. She credits this bond to the pandemic, which allowed for a surplus of time to drive around with no destination.
"I do like having a unique car, I can usually find it easily in a parking lot because it's bright red. I get a lot of compliments on my car, and sometimes my friends want to learn how to drive manually," Norris said. 
Senior Maya Whitcomb can credit her dad for bringing her in contact with her beloved forest green truck. Her dark green 1999 Toyota Tacoma truck has been customized with orange and yellow racing stripes and its name is Godzilla.
"I really like that it's functional. It's pretty small for a truck, but it can fit skis, mountain bikes, or whatever else I'd need for an adventure," Whitcomb said. 
Whitcomb has had some eyebrow raising experiences with her older car, some of which she laughs about today.
"Despite the effort that went into fixing it, the clutch can sometimes still be sticky. A lot of times it doesn't go into reverse, which means that I have to get creative in parking lots," Whitcomb said.  
Even though her beloved Godzilla has caused her some trouble, driving a unique car always has its perks.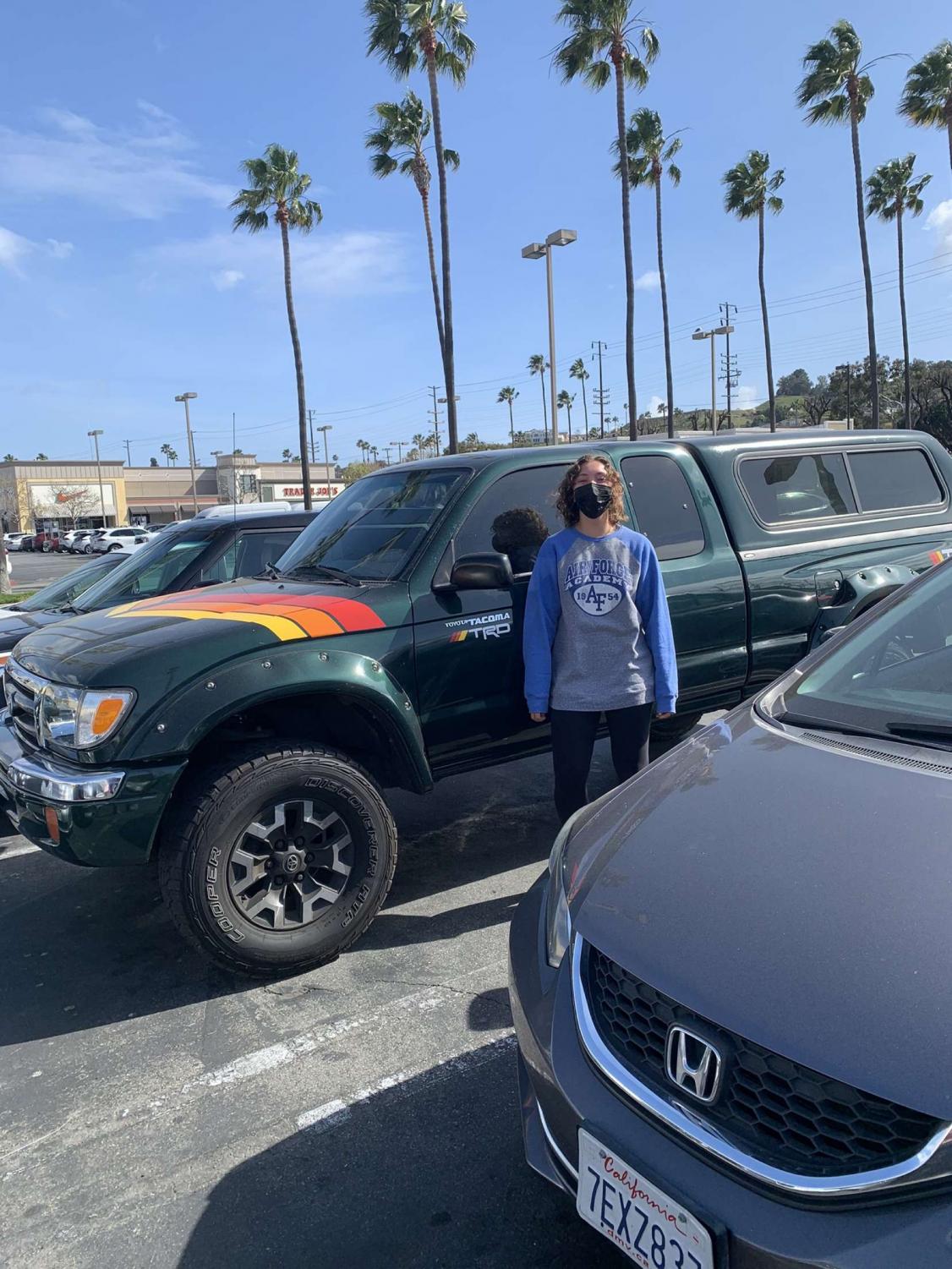 "My favorite story is when I drove the truck during my license test. The lady administering the test was absolutely terrified because she didn't know how to drive a standard. She seemed pretty surprised that I got us back to the DMV in one piece and passed," Whitcomb said. 
Overall, the unique cars of PVHS highlighting the characters of students at the school have become a staple of the community. It's been easy to see the rise of older, more "vintage" cars within the student community for the past few years. Just the same, the revving of sports car engines can be heard from miles away. 
Either way students choose to go in terms of their rides to and from school, the unique cars of PVHS will always catch the eyes of passersby.