Student Small Businesses Find Success During Quarantine
Over quarantine, many students have been getting creative in starting their own businesses. 
One unique and popular business is owned by junior Bella D'Alfonso.
"I create customizable, gourmet chocolate dipped strawberries. I started this business because I really love being creative and love chocolate dipped strawberries," she said.
With a little encouragement, D'Alfonso got the idea to make chocolate dipped strawberries more than a hobby.
 "After the reaction I got from my friends, I wanted to share my creative chocolate dipped strawberries with more people."
Though chocolate dipped strawberries seems like a fun activity, there is a lot of work put into it.
"It takes a lot of time and effort to make each box of berries. In preparation, I buy a lot of chocolate, coloring, and sprinkles to customize any order someone may want."
Because of COVID-19, D'Alfonso is able to get her customers their products through either pick up or a masked meetup.
"I put a lot of time, work, and effort into making sure my customers are happy with their products," she said.
To find out more about Berries by Bella, you can find her on instagram @BerriesbyBella_.     
 Another talented small business is owned by sophomore Ava Stanczak. 
"I think the term 'psychedelic' would be the best way to describe my art," she said.
During quarantine, many experimented different hobbies. Most were just for a short period of time, but Stanczak stuck with hers.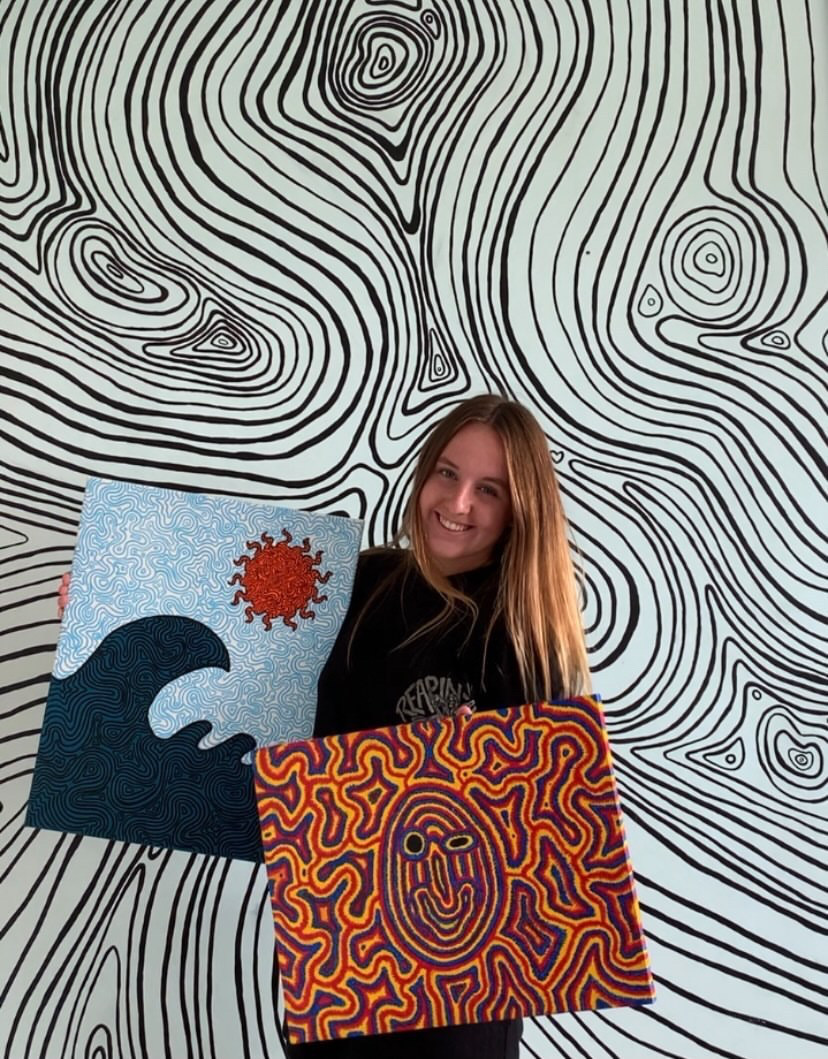 "I started painting in the beginning of quarantine and I haven't stopped painting since."
Stanczak saw an opportunity in turning her new hobby into a job. 
"I use acrylic paints and brushes. Once I'm finished with a painting, I coat my work in varnish and sign it."
Stanczak puts in the time and effort to create each individual painting and customization.
"Each piece can take me anywhere from a day to weeks."
Stanczak gets her work safely to her customers by dropping it off or mailing it. 
To find out more about her work, you can find her on instagram @trippyartsco.