Today's Special: Tomatillo
The Point reviews a favorite small business with good taste
Tomatillo is a family-owned restaurant with great-tasting, authentic Mexican food located in the Golden Cove Center.
The owners of Tomatillo are Carlos De Alba and his wife, Rosa De Alba. Carlos De Alba moved from Guadalajara, Mexico with his family. Initially, he purchased a small Mexican restaurant in the back of the Shell Gas station on Hawthorne and Granvia Altamira. This was a small place, but de Alba and his family worked hard to make good food. They later purchased the Golden Cove location to upsize and gain more customers.
Unfortunately, they did this right before the pandemic hit and the consequences came soon. However, loyal customers came to his aid. 
"The community helped keep my business open, I had a few people come in and tip $100," De Alba said. 
De Alba said that Tomatillo lost 80% of business during the early stages of the lockdown. 
De Alba is constantly looking to grow his business. 
He worked in hospitality in Guadalajara, Mexico and wanted to own his own restaurant. He hopes to buy a larger restaurant in the future. 
"My favorite item on the menu is the chile relleno," said De Alba.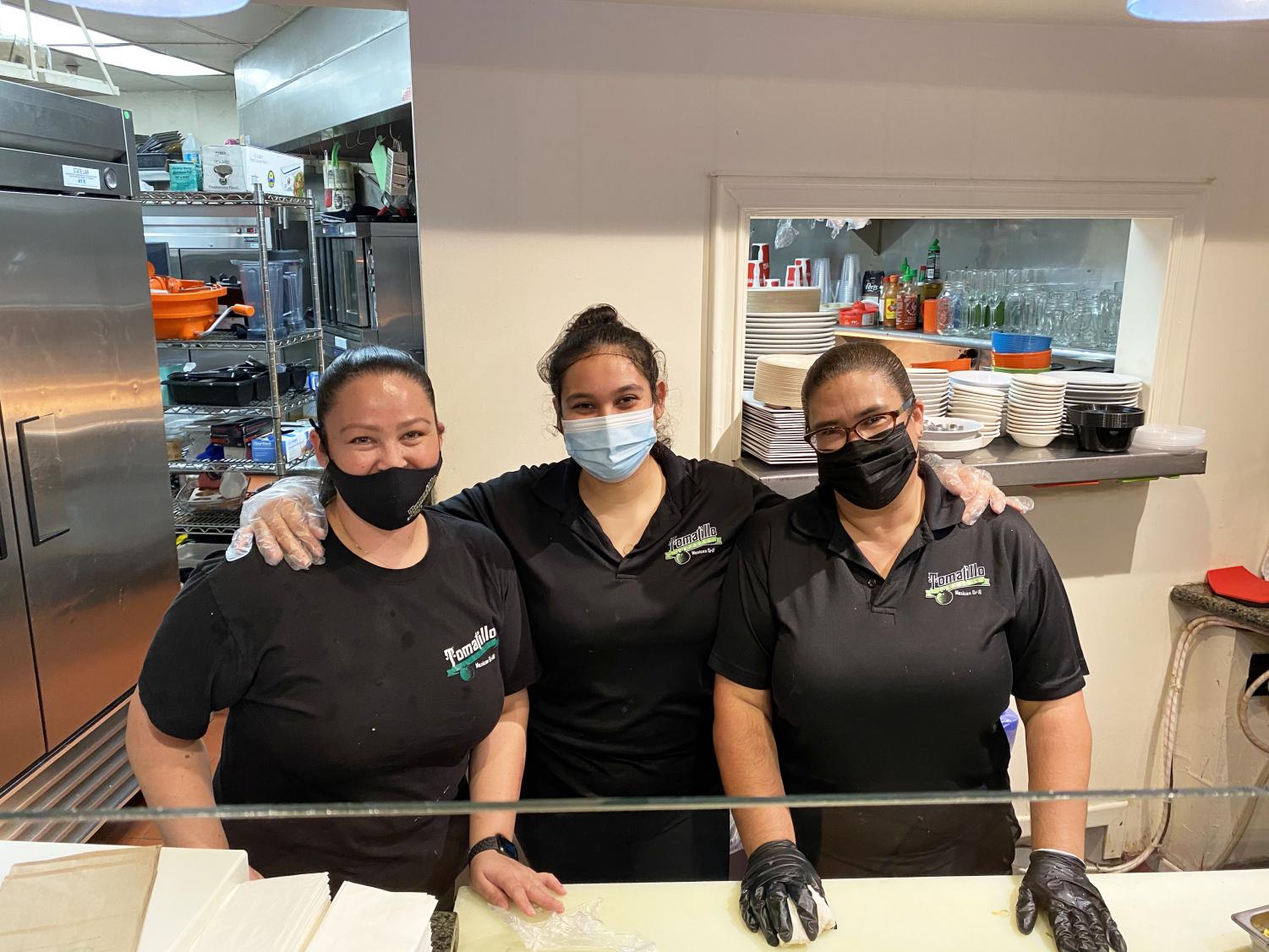 A chile relleno is a fried chile stuffed with cheese. His second favorite item is the burrito, which is crafted to your liking.
From the moment you walk in, you are greeted with warmth and gratitude. 
For example, after their first ever customer tipped with a lucky two dollar bill, they took a picture and framed it. That same picture still hangs on the wall.
This restaurant is a local favorite go-to because of the great quality food and friendly atmosphere.
If you are looking for some really good tasting and quality Mexican food on the hill, look no further than Tomatillo.