PV Seniors Battle with Bots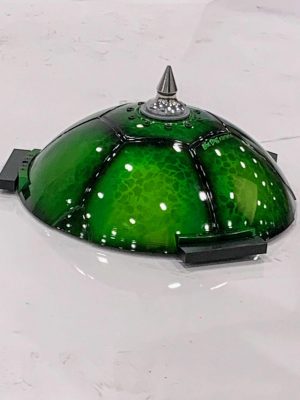 Two enterprising engineers, seniors Steven Davis and Trevor Heise, competed in April 2019 in BattleBots, a robot combat television series on the Discovery Channel. 
"My team was looking for something higher level to compete in and after winning the world championship we decided to stop competing in Vex Robotics and join Battlebots instead," Davis said.
Of course along the way, the team had to face multiple challenges. 
"We had to design a robot from scratch by ourselves and with the help of whatever sponsors we could find… we only had a few weeks to design and build our entire robot, so we were in a real time crunch," Davis said. 
Building their robot, Shellshock, was an immense time commitment for them.
"My team and I ended up spending our entire spring break working from 10 a.m. to two a.m. We encountered lots of problems during the construction of the robot but solved as many as we could," Heise said.
Despite the challenges they endured, the team was able to make the most out of the experience. After finishing Shellshock, the team had a chance to spend two weeks around other builders.
"I enjoyed talking to the veterans about their experiences and about robots," Heise said.
Although they had to face serious obstacles throughout the process, their experience was overwhelming net positive.
"It was really a big learning experience that threw us out of our comfort zone. We tackled working on engineering goals and with materials we previously had no experience with," Davis said.
In addition, they also learned the value of teamwork.
"The experience that I took away was teamwork because it is always better to work together to get tasks done faster," Heise said.