What I Wish I Knew…
Ethan King and Nikolas Tempereau
May 22, 2019
Hang on for a minute...we're trying to find some more stories you might like.
Advice to Underclassmen From Graduating Seniors
"Chill out. Boys, stop pushing each other in the hallway, it's annoying" – Erin O'Connor
"Don't take yourself too seriously and just try to enjoy your life. No one really cares about what you say or look like or do, so just do what makes you happy" – Margaret Reid
"Foster relationships with your teachers and counselor" – Ebun Kalejaiye
"Do not wait until the due date! Do everything as soon as possible" – Kauana Rodrigues Silva
"Practice studying without stress. Find the perfect college for you! Do not go somewhere just because of the name" – Eden Houske 
"Go get your driver's license ASAP" – Yan Tian Zuo
"Get sleep because having school make you an insomniac isn't worth it" – Blake Keenan
"Take advantage of all the extra credit" – McKenna Paulson
"Avoid the bathrooms at all costs" – Colin Palmer
"Don't care about other's opinions because you won't see any of them after high school. Be respectful, but also stand up for your beliefs" – Annika Smith

About the Writers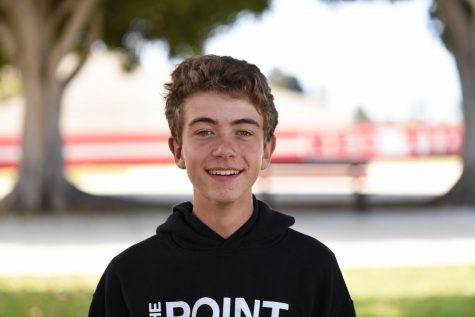 Ethan King, Reporter
Ethan King is a junior at Palos Verdes High School. This is his second year as a writer for The Point. Not only does Ethan invest his time as a journalist,...