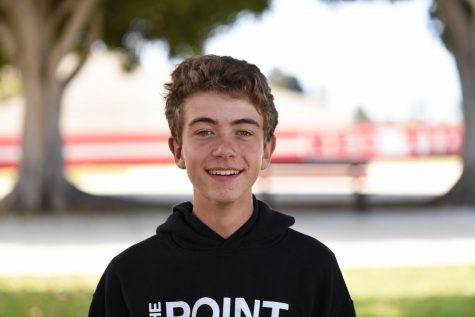 Ethan King
Reporter
Ethan King is a junior at Palos Verdes High School. This is his second year as a writer for The Point. Not only does Ethan invest his time as a journalist, but he also enjoys playing golf. Ethan has many...
PVHS Teacher Wins Seat on City Council
December 11, 2019
"It's a beautiful place to live. It's a beautiful place to raise kids and I don't want to see it change." That's what Spanish teacher, Barbara Ferraro, said when asked about what made her...
December 11, 2019
Last night on December 10, Jazz Bands 1 and 2, as well as the PVIS Jazz Ensemble, performed in their annual winter concert.  The PVIS Jazz Ensemble opened with jazz classics including "Freddie Freeloader,"...
The Pink Tax: The Extra Cost of Being a Woman
December 11, 2019
Products such as shampoo, razors, and deodorants are considered necessities. But most people don't realize these necessities can actually vary greatly with price depending on their gender.  Walk into...