Trends of 2015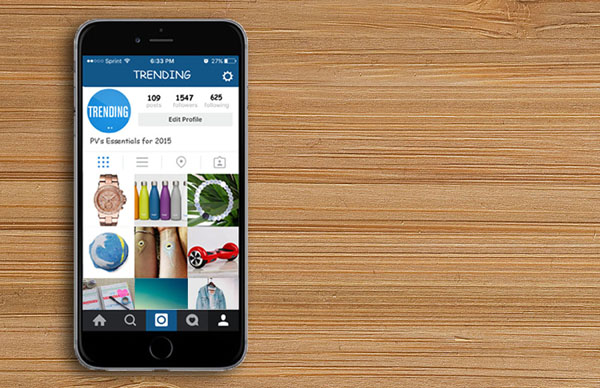 Abby Lapine
December 18, 2015
Hang on for a minute...we're trying to find some more stories you might like.
Gold Watches
These classic gold watches are noticeable on almost any girls' wrist from an arm's length away. Whether you like jewelry or keeping up with trends these watches are sure to add a sparkle to any outfit. With Michael Kors watches being the most popular, you will also find Fossil and Kate Spade versions, all of which offer little ways to personalize the watch. Every watch owner has been faced with these difficult decisions–with or without crystals and more importantly gold or rose gold?
Price: $250-$350
Swell Water Bottles
Swell Bottles are undeniably one of the biggest trends of 2015. These bottles keep your drink warm for 12 hours or cool for 24 hours and come in an array of colors and patterns to choose from. Swell Bottles can be seen at any yoga or Soul Cycle class, as well as at school and sports practices. Now sold by Starbucks, Swell Bottles can easily be purchased.
Price: $45
Lokai Bracelets
Lokai bracelets gained even more popularity this summer thanks to numerous celebrity endorsements and Twitter ad campaigns. On one end of the bracelet there is a black bead which contains sand from the Black Sea, the lowest point on earth, and on the other side there is a white bead filled with water from Mt. Everest, the highest place on earth.These beads remind us to stay humble while we seem to be on top of the world and to stay hopeful while facing one of life's low points.
Price: $18
Lush Bath Bombs
Everyone loves Lush cosmetics–especially their bath bombs. Coming in all different colors, scents, and shapes,  Lush bath bombs offer a relaxing bathing experience for everyone. These colorful bath bombs each come with a description such as "A purple, fruity fizzer for a burst of cheeriness" which dissolve in water to create a spa experience at home.
Price: $5-$10
Flash Tattoos
These vibrant temporary tattoos have been around for a while but gained even more popularity this year as celebrities, surfers, and concert goers around the globe sported them. Inspired by everyday jewelry, flash tattoos come in a variety of patterns and metallic colors and have become a staple for any music festival, party, or just fun with friends.
Price: $15-$30
Hoverboard
As seen all over social media and even on our own campus, Hoverboards are very popular. This new set of wheels is controlled by the force and balance of your feet. To move in a particular direction simply apply pressure on to the board towards the direction you would like to go. This fancy new form of transportation is stirring up a storm all over the country.
Price: $500- $1000
Erin Condren Planners
If you enjoy an organized life along with cute school supplies this is the planner for you. Erin Condren  planners have taken over PV. With a monthly overview and daily motivational quotes this planner will surely keep you organized even throughout your busiest days. On her website, the designer, Erin Condren, says she hopes her products "will make your life a little less serious and a lot more fun." As at least one Erin Condren planner can be seen in most every classroom, they are definitely a must have for any Sea King student.
Price: $50-$75