Ellise Kim on early Spring 2012 Fashion Around PV High's Campus
Ellise Kim, Staff Writer
February 1, 2012
Hang on for a minute...we're trying to find some more stories you might like.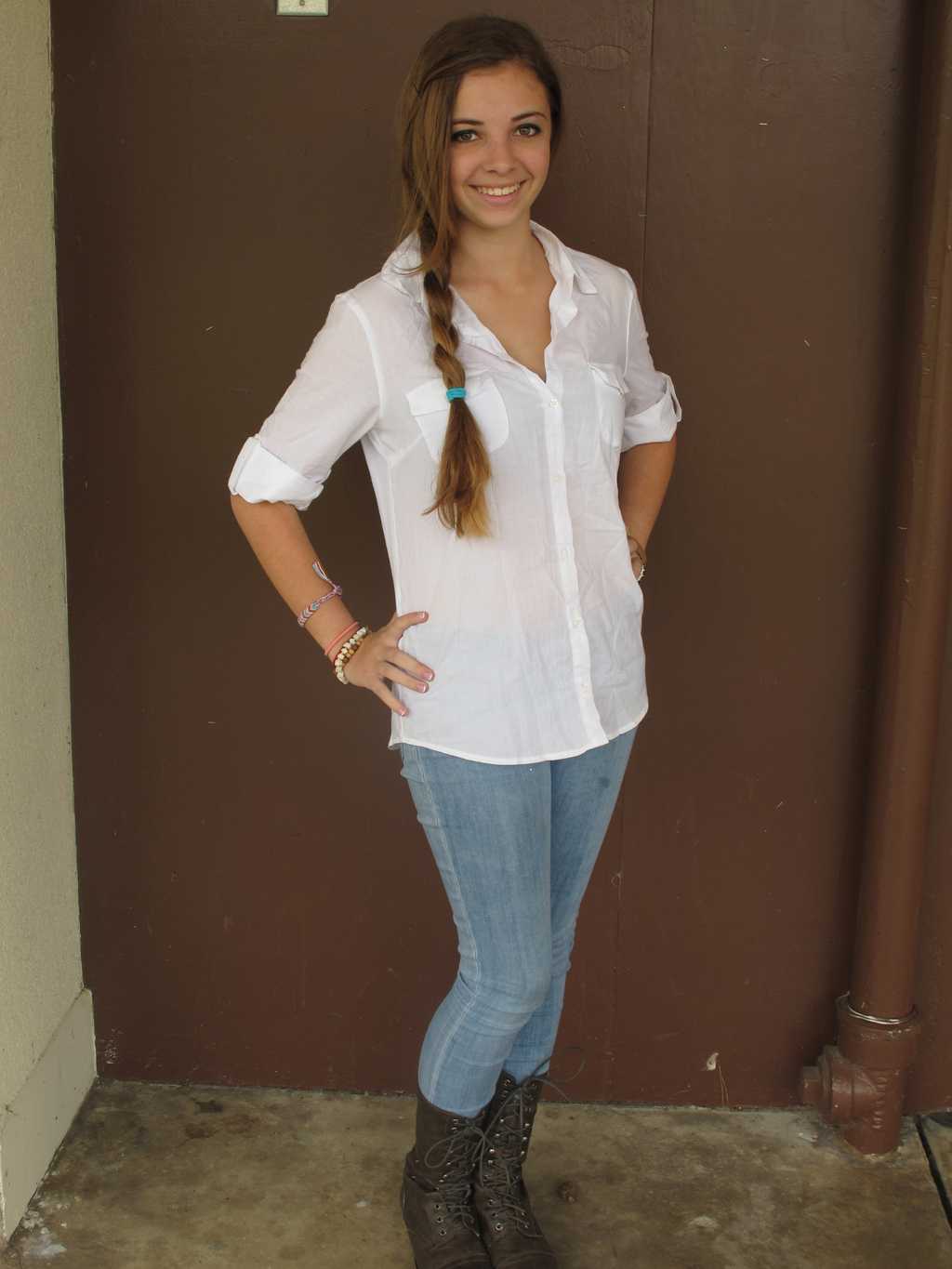 With the early spring feel of 2012, many new fashion trends are emerging in the halls of Palos Verdes High School. The modern vintage look, which is classified with the high waisted jeans, shorts, and skirts, is popular as well as the classy yet chic pencil skirt.
Vintage comes in two different styles. There is the straight out of your parents' closet look, which is considered the more "hipster" of the two, and there is the Urban Outfitters/Forever 21 contemporary take on classic vintage looks, which modifies the old world of fashion.
The pencil skirt is also a big hit with the students because there are many different ways to wear the trendy pencil skirt. Although they come in handy with job interviews, they also work for a casual environment such as school.
Fashion must haves for this season not only include pencil skirts and high waisted jeans, but also lace up shoes such like the ones that Brendan Heffernan, a junior at PVHS, wears. These shoes can be found at stores such as Urban Outfitters which offer them from approximately $60-$100.
A scarf is an accessory needed for this chilly season, to be prepared for the "April showers." Animal prints are in and make a good print on scarfs, like the one Jenny Diltz, senior, wears. These come in affordable prices at places like Forever 21, who sells them for about $12.80.
Although once out of style, the combat boots make a comeback. Anna Schwartz really knows how to rock this style pairing them with a simple blouse. They come in many different styles–with heels, with patterns, and with different materials. These shoes are found in a variety of stores such as Nordstrom's, Macy's, and Wild Pair.
Cropped jackets have become very popular at PV high, as seen with junior Megan Wooley's denim jacket. It gives a look of cute but comfortable. You can find these types of jackets at many different department stores as well as thrift stores such as Buffalo Exchange.
Fashion comes in many different shapes and sizes and our campus really knows how to pull it off.