Steven Cunha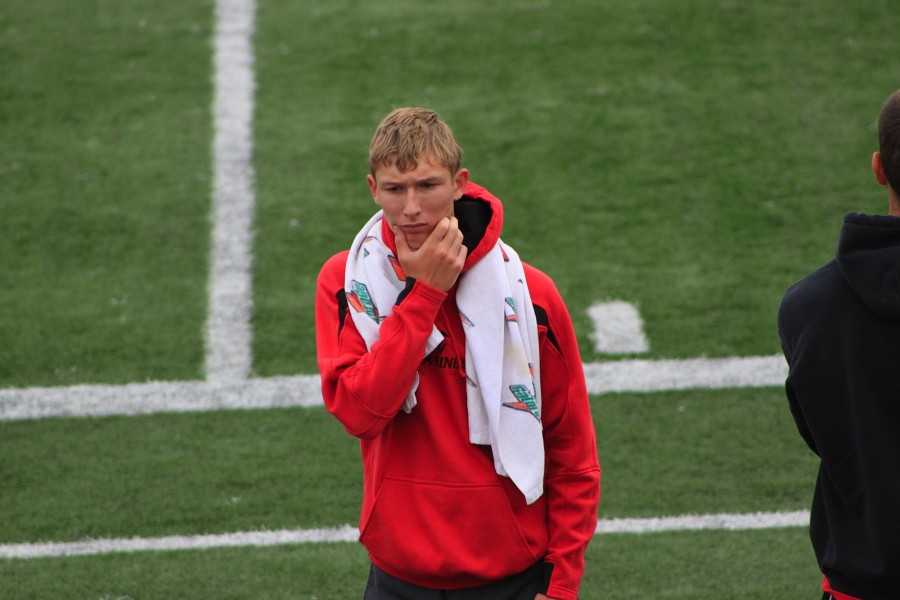 Allison Kane, Staff Writer
December 29, 2011
Have you ever wondered who that boy is that you see all over Lunada Bay picking up trash?  Chances are that you have seen sophomore Steven Cunha at one time with his "trash gadget" and bucket after school and on the weekend.  He goes out every day around the neighborhood near PV High and the bluffs and the other near by schools.
"I just wanted to make the bluff as pretty as it could be," Cunha says, "I saw workers at Disneyland picking up little pieces of garbage with a claw-like thing and I asked my mom if I could get one. I started using my claw and bucket to clean up the bluff, neighborhoods, and schoolyards about four years ago. I like picking up trash and helping the environment. It is nice to be outside." Steven spends approximately ten hours a week cleaning up trash around PV and he has been working at this project for about four years now.
This Sea King has long been viewed as positive contributor to the Lunada Bay community. In 2007, the Lunada Bay Little League created a new award called the "Steven Cunha Leadership Award," dedicated to Steven's positive contribution to baseball.  He was given this award due to his unselfish willingness to change baseball teams halfway through the season.  Steven went from playing on the winning team to playing for a team with a losing record. Steven kept a positive attitude leading his new team to victory. "Baseball is my favorite sport," states Cunha.
In any given year, the "Cunha Award" is given out only when a league player shows outstanding leadership and positivity. "The highest award that our league gives one player every year is the Steven Cunha award for Sportsmanship," confirms Board Member and coach Bill Foltz, "Steven was the first recipient and the perpetual trophy (it's about 3 feet high) goes to the kid who shows the best love for the game, enthusiasm and sportsmanship towards all other players."
However, Steven doesn't just play baseball, "I loved being the manager of the football team." Steven has now been the team manager for PV High's own football team for two years. Steven loves many other sports as well, "I played AYSO soccer this fall and am starting basketball now."
In school, Steven's favorite classes are P.E. with Coach Gardner and Science with Mr. Roberts.  "We get to learn how the world works and do cool experiments.  Mr. Roberts is a great teacher…he makes learning fun!"
As for hobbies and interests, Steven likes all kinds of sports, gardening and yard work and, of course, trash pickup.  Someday, Steven would like to become a contractor.  "I helped build our new bathroom at home this summer. I liked the demolition and drywall installation the most."
Steven lives in Lunada Bay near the high school with his Mom & Dad, his sister and three brothers.  The impact he is making on the world we live in is incredible and we are so fortunate to have him in our Sea King community!