Holiday Tunes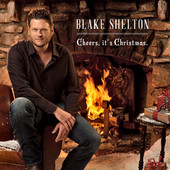 It's the most wonderful time of the year. And getting into the holiday spirit this season is easy, especially with the addition of some Christmas music. Christmas albums have always been a hit. Every year a variety of artists come out with new holiday songs or spins on classic ones, however, will this year's holiday music top the past's?
Ranging from pop to country, holiday albums are in abundance. Yet one album seems to top the rest this holiday season. Holidays Rule by Various Artists (including Fun.) has been a huge success this season. "Personally, I love it. I usually do not listen to much holiday music but the different artists and sounds on Holidays Rule really get me into the holiday spirit," explains sophomore, Monica Mehra, "it has the perfect mixture of alternative and pop."
Pop seems to have made a huge statement this holiday. Colbie Caillat with her album, Christmas In the Sand, is certainly spreading the holiday spirit, "She has a great voice, especially in this album. I just want to listen to it over and over again," Mehra declares.
Besides Caillat, Christina Perri's A Very Merry Perri Christmas has also been making pop fans fanatic. "It was interesting and had great melodies. The entire album meshed well together, but there were only 5 songs. I felt like it was cut short and I kept wishing there would be more."
Even though Perri seemed to have cut Christmas short, Christmas's  countryside has left fans with mixed feelings. On This Winter Night by Lady Antebellum, Cheers, It's Christmas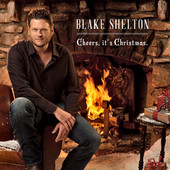 by Blake Shelton, and Christmas With Scotty McCreery by Scotty McCreery have recently hit stores. "Being a huge country fan, I was really excited about Lady Antebellum's Christmas album; however, once my CD arrived, I realized that the first 5 songs were on her Christmas album last year. It was a huge disappointment," says Brooke Allen.
Although Lady Antebellum's album is not as popular as expected, her country peers are shining in the spotlight. "I do not even like country music but Blake Shelton and Scotty McCreery's holiday albums were surprisingly good," Emily Aster critiques. Blake Shelton, along with guest artists, was able to create a fantastic balance of country and Christmas sounds, and American Idol star, Scotty McCreery knocked it out of the park with his career's second album overall.
Rod Stewart's Christmas Rock album, Merry Christmas, is a melodic musicality that should be playing in everyone's home this holiday. Stewart has a great voice and depth, and his song, "We Three Kings," made iTunes Single of the Week, giving his album a whole lot of attention. With guest artists, Cee-Lo Green and Michael Buble assisting in Stewart's album's success by adding a variety of interesting collaborations, this rock album is a must.
Overall, to get in the Christmas mood this holiday season, Holidays Rule is a must, along with country singers, Blake Shelton and Scotty McCreery's albums. Besides these country singers, Rod Stewart's album is also a necessity for anyone interested in rock music and Christmas. This season's albums are awesome and are definitely worth checking out for a great holiday season.