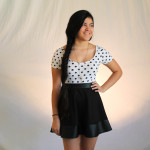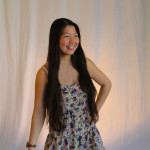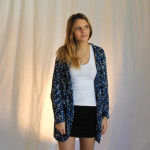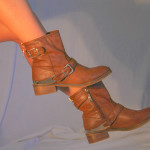 Spring is here again which means it's time to store away your scarves and coats and bring out your skirts and blouses. With summer just around the corner, here are some of the looks you will be seeing around campus this spring!
Crop Tops & High Waisted Skirts
Crop tops can be a very touchy subject, but if you wear it right, with something like a high waisted skirt, you have an easy but cute look. Our model is wearing a polka dot crop top with a black faux leather high waisted skirt.
Oversized Cardigans
You know the times where its sunny but there is still a breeze and you need something to wear? Oversized cardigans are a great alternative to jackets that are a good essence of spring. Cardigans go with almost everything. Our model is wear a black skirt with white tank top and an oversized blue/black cardigan.
Booties
Booties are perfect to wear with almost anything. From dresses to jeans booties, they add that extra something to any outfit. Our model is wearing a light brown leather booties with gold accents.
Story continues below advertisement