MLB Insight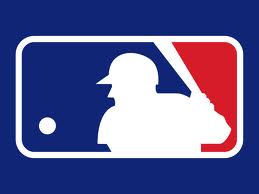 The first day of Major League Baseball was only 1 month ago, and it's already shaping up to be an amazing year.  With new foreign players, big offseason signings, hot starts by teams and players, and a pitcher who has already reached perfection, this year is looking to become one of the best.
Teams have made big moves this past offseason to try to make their team playoff contenders this postseason.  Not only have there been big moves among the American  players, but a few teams have even brought in foreign-born players to make an impact on their club.  Cuban-born Yoenis Cespedes and  Japanese native Yu Darvish are looking to impact their new teams in a positive way.  The Texas rangers made a 112.7 million dollar deal bringing in Japanese pitcher Yu Darvish who had career statistics of 93 wins and 38 losses, 1,259 strikeouts, and an earned run average or ERA of 1.99 during his seven-year career in Japan.  He has big expectations but is he worth the 112.7 million the team paid to bring him in? According to sophomore Alex Zoeckler, "Yes, he was worth the money. All you have to do is look at his stats to see that."
The Oakland Athletics also made a move, bringing in Cuban centerfielder Yoenis Cespedes.  Cespedes is a young man, whose major publicity has led to equally big expectations by not only fans but other professional players in the league.  He has some of the best raw power in all of baseball, and this was on display in his second game hitting a 462 foot home run of off Seattle Mariners Shawn Kelley.  With already 4 home runs and 15 runs batted in (RBIs), he is well on his way to becoming an all star this season.  "He could be if he gets up his stats, but not if he stays the same way he is right now," said freshman Dirk Durko.
This season has not just centered around the takeoff of Dodger superstar Matt Kemp and Texas' Josh Hamilton.  This year, baseball fans have also been blessed with two of the most prominent young prospects in recent baseball memory.  The Angels' 21 year old Mike Trout and the Nationals' 19 year old Bryce Harper have been recently called up this season.  With Harper hitting 385 with 0 homeruns and 2 RBIs and Trout struggling hitting 143 with 0 homeruns and 0 RBIs who will have the better career?  "I think Harper is playing well right now but it remains to be seen whether or not Harper can keep going this hard without running himself into the ground.  I think Trout will cool down from his now hot streak, but he won't have a self-induced implosion like Harper could have because of how hard he hustles," said sophomore Ben Semel.
With already so much achieved in this short amount of time, baseball fans are left wondering what's left for the rest of the season?  There have already been new players, young major league call ups, hot starts by star players, the much improved teams, and even a perfect game thrown by Chicago White Sox Phil Humber, one can only say that there is only one surprise left in baseball:  who will win the World Series?  Like most Southern Californians, freshman Tanner Tellenbach believes the Dodgers will win the World Series. "They have the MVP Matt Kemp and Cy Young candidate Clayton Kershaw.  They have a good team and are in a weak division making it easier for them to even make the playoffs."
With so much happening in the first month of the season, who knows what's in store in the coming months? Even if you don't like baseball, this would be the great season for you to watch. And, you never know, this season could make a fan out of you.