Drive-thru Cafeteria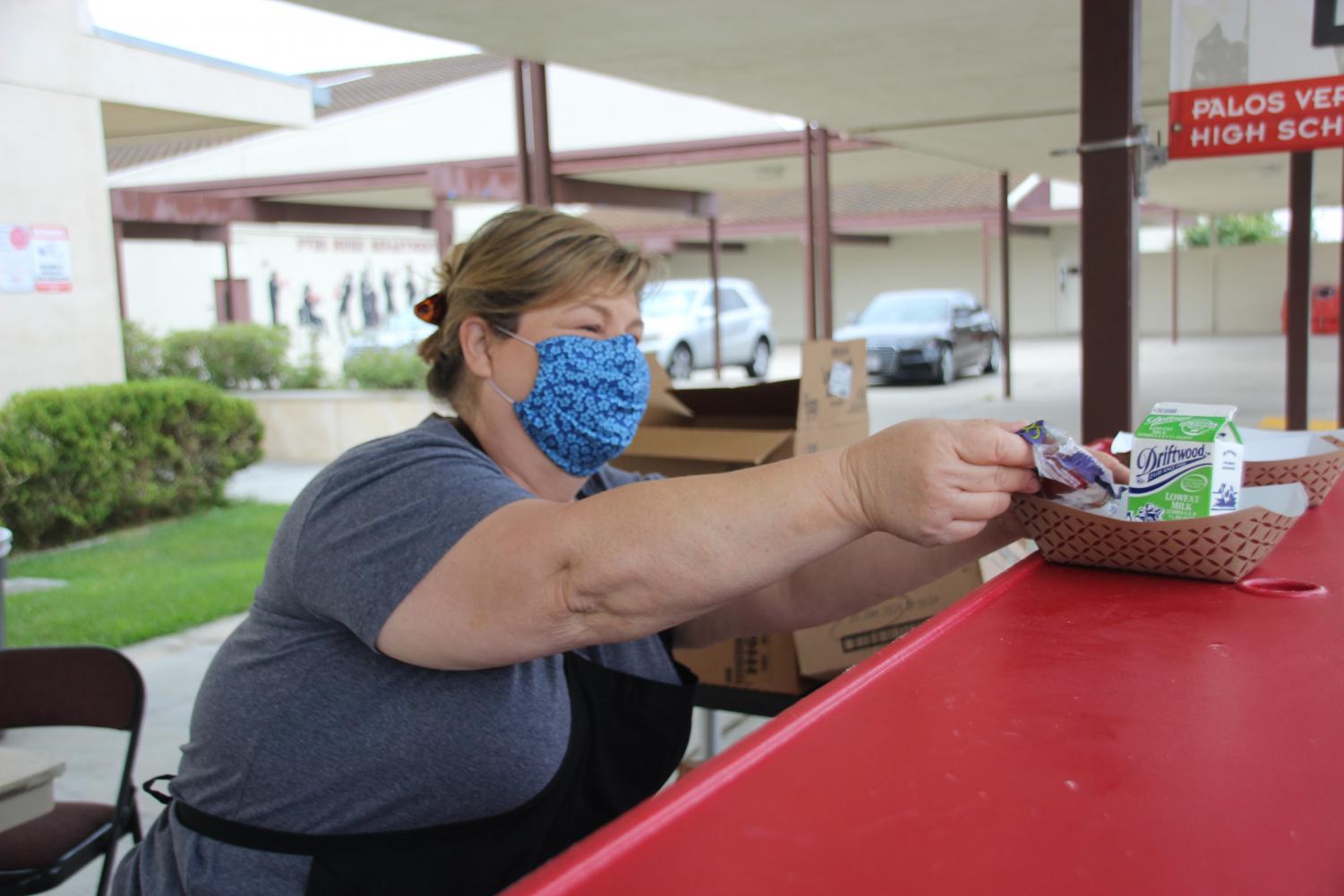 Ever since students across the country began distanced learning earlier this fall, many parents have faced the dilemma of trying to feed their children in the absence of school-provided lunches. 
Due to this concern, on Aug. 31 the U.S. Secretary of Agriculture Sonny Perdue announced that the federal government would extend free lunch programs through Dec. 31, 2020. With the new funds, our school district began providing free meals to all students through "drive-thru" style pickup stations set up across campuses on the peninsula. 
The Point interviewed Christina Lin, the PVPUSD Director of Food Services, to get a better understanding of the inner workings of this program, and its success. 
Q: Who is eligible for this service? 
A: Beginning Sep. 8, we started offering free meals to all students 18 years of age and under. The USDA approved an extension to provide these free meals through the end of 2020 and we will be able to get federal reimbursements for every meal served. So the benefit is twofold. We are able to better meet the needs of the community and serve more students, while also receiving valuable funding for the district." 
Q: How was this service created to accommodate the students? 
A: "The goal of the Food Services Department is to serve nutritious meals to the district's students. Despite all students starting in a distance learning model this school year, our goal remains the same. We adjusted our service model to a curbside pick-up so that we could continue to make meals available to those students who needed or wanted them. We chose a long service window, 7:30 a.m.-1 p.m. to capture as many students as possible. 
Q: What company is used to supply the food for students? 
A: "We make all the food inhouse" 
Q: What has it been like distributing the food? 
A: "The volume of meals we are serving increased dramatically with the introduction of free meals after Labor Day. The Food Services team has been working extremely hard to meet these demands and have done a wonderful job in producing enough food so that everyone is getting fed! Overall, we have received an overwhelmingly positive response and we love to hear that the school meal is providing a sense of normalcy to students! The community seems to be enjoying the program and we are averaging 3,500 meals daily!"